Shares for the Chinese e-commerce giant, Alibaba, opened at $92.70 a share on the New York Exchange last Friday. This made Alibaba the biggest initial public offering in U.S. History and Jack Ma, the co-founder of Alibaba, the richest man in China. (NPR)
If you don't know what Alibaba is, imagine an online company that is more valuable than Facebook, combines the services of Amazon and Ebay and handles more merchandise than both of them combined.
Related article: 10 Common Habits of the Super Rich That Actually Made Them Rich

Although Jack Ma is still not a household name outside of China, like Bill Gates, Steve Jobs or Jeff Bezos, that is about to change. Here are 20 things you didn't know about Jack Ma that will help you get up to speed.
1. Jack Ma only owns 6% of the company he founded.
However, he sold nearly $1 billion in stock last Friday, his current stake in the company is still worth $18 billion and he owns 46% of the company's electronic-payment affiliate Alipay, which was valued by Forbes at $20 billion. (IBR)
2. He flunked his university admission exam. Twice.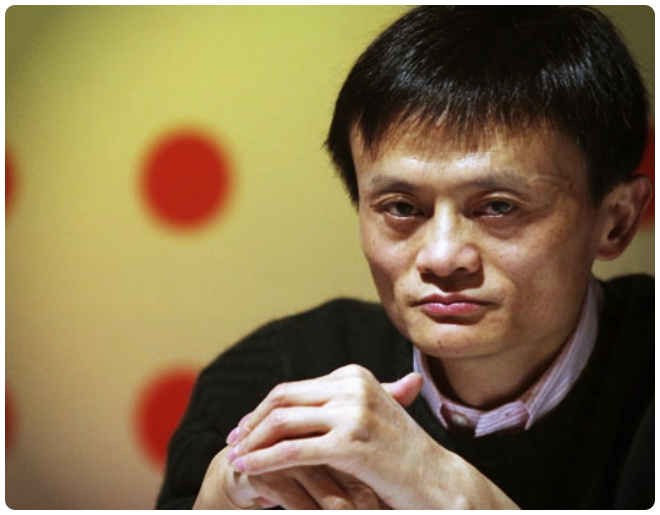 It's not like he was applying for the Chinese equivalent of Harvard, either. In an interview with Inc. in 2008, Jack Ma admitted his university, Hangzhou Teachers' University, was considered the worst university in the city. However, Mr. Ma's leadership skills didn't take long to surface. He was elected the student chairman of his university and later on became the chairman of the city's Student's Federation.
3. He applied for a job at KFC, and was rejected.
Once he quit his teaching job he started looking for other opportunities. When KFC rejected him, he started a small-time translation and interpreting company. (Inc.)
4. His true love is show biz… and dogs.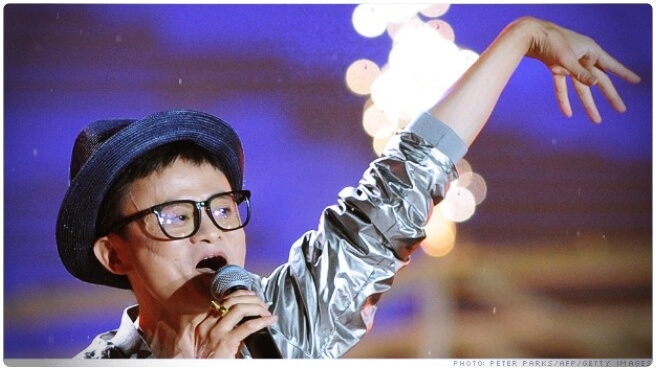 Although he has come a long way since being the son of underground ping tan artists, he hasn't lost the flamboyant love for showmanship he inherited from them.
Apart from Apollo, his Alsation dog, Ma loves nothing more than singing and dancing on stage, especially if he gets to wear outlandish outfits and heavy makeup. His version of Lion King is a must-see. Having said that, his rendition of "Can you feel the love tonight?" dressed in a leather jacket with a humongous spiked Mohican is not bad either.
5. Forrest Gump is his lifelong hero.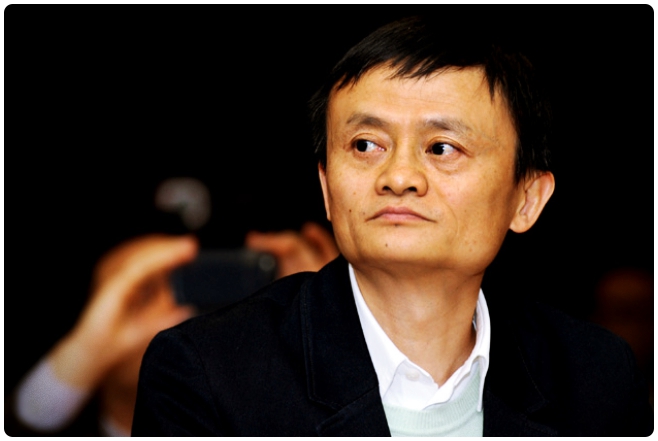 Every time he gets stressed out, he watches the movie again. What does Ma get from Forest Gump? "No matter whatever changed, you are you." That's deep. (CNBC)
6. His parents were performers in an illegal form of Chinese entertainment.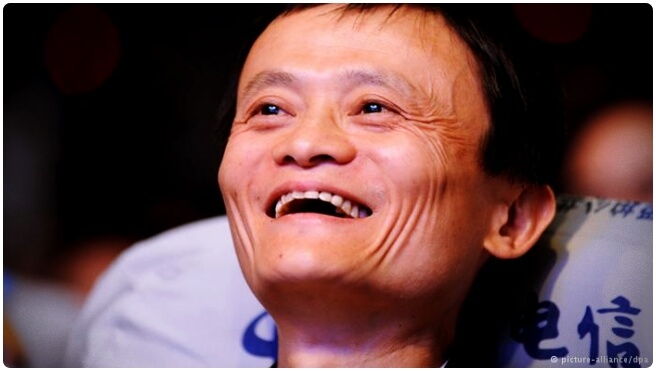 Jack Ma's parents were practitioners of the "ping tan," a Chinese tradition of musical storytelling that was banned during Mao's Cultural Revolution from 1966 to 1976.
7. His avatar is "Feng Qinyang"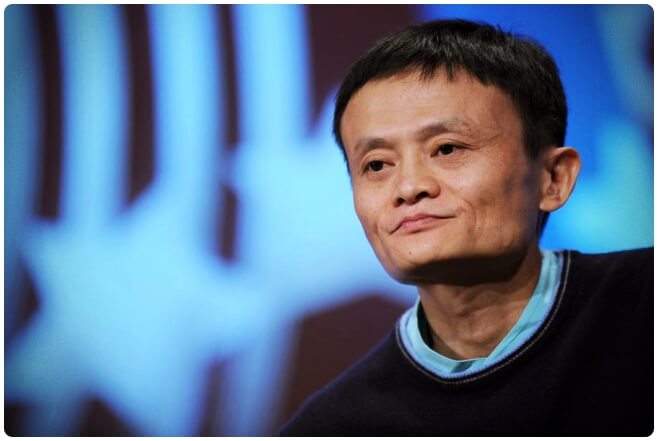 Jack Ma also goes by his nickname Feng Quinyang, a legendary swordsman who is known for his aggressive, unpredictable and reclusive character. The nickname fits his business practices but not his public life. Jack Ma is no recluse. (The Hindu)
8. Jack Ma learned English as a teenager by giving free tours to visitors on the West Lake in Eastern China.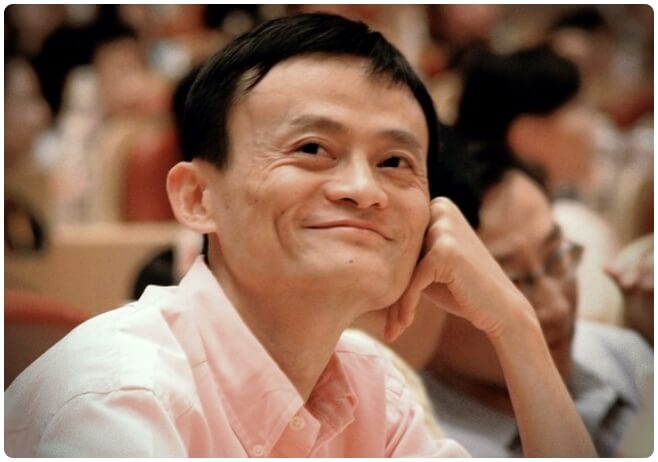 He would ride 40 minutes every morning to a hotel in the nearby city of Hangzhou. His exposure to foreign visitors gave him a more globalized view that conflicted with what he learnt from his teachers and textbooks. (BBC)
9. He started out his career as an English teacher.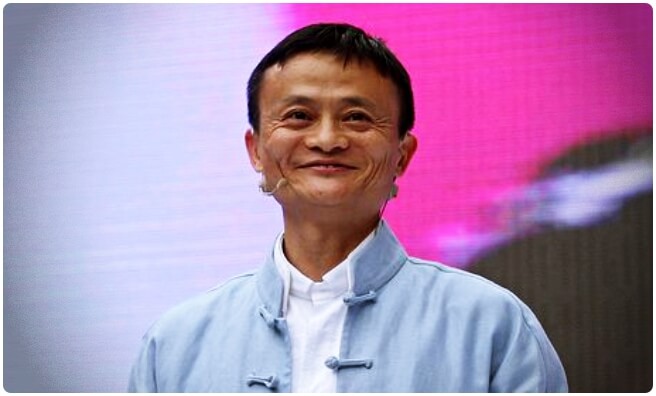 In the past, the Chinese government would assign jobs to university graduates, who had little say in the matter. Mr. Ma was the only one of 500 students assigned to be a university teacher even though he trained to be high a school English teacher. It was an honor, but Jack Ma couldn't wait to finish his five-year stint and start his own business. I can't see why. He was making 120 renminbi, or $15 a month. (Financial Post)
10. Jack Ma didn't see his first computer until he was 31.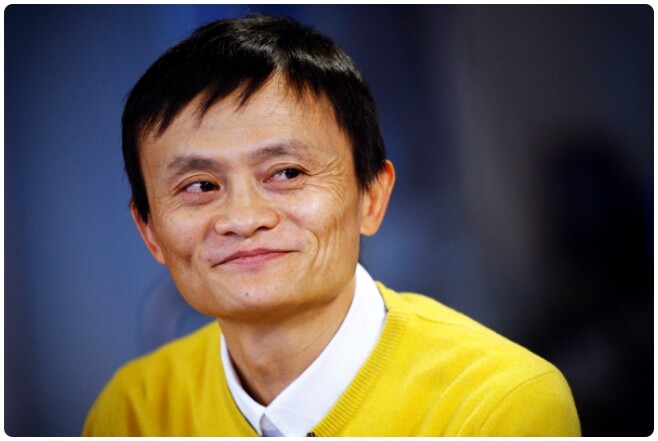 In 1995, he went on a trip to Seattle on interpreting business, saw his first computer and started surfing the World Wide Web. It would be a trip that would change his life forever. (Inc.)
Ma may not have been an early adopter of computers and the internet but he sure became a true believer. He immediately saw the potential and started to look for ways to create a viable online business in mainland China.
11. He was kidnapped on his first trip to the United States.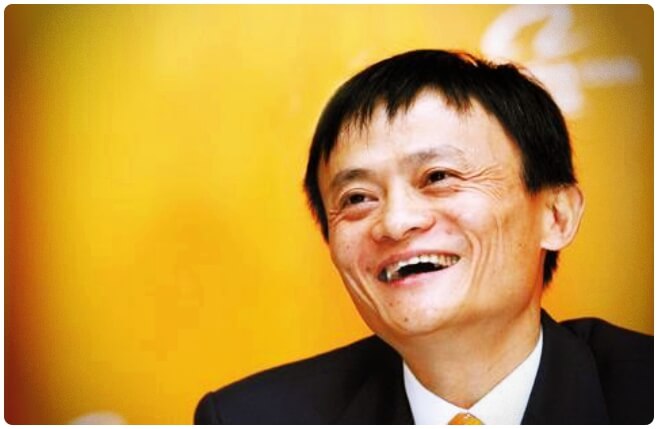 Part of the reason he accepted the interpreting gig in the States was to help a friend collect a debt from an American businessman. When Ma asked for the cash back, the businessman wouldn't play ball. Instead, he locked Ma in his house, got his handgun out, and tried to strong-arm him into cutting a deal.
What happened later, seems more like a Hollywood movie than the bio of a executive chairman. The businessman forced Ma to go with him to Las Vegas, where Ma gambled his last few dollars on the slot machines and made $600. He then ran away from his captor and used his gambling winnings to buy a plane ticket back to Seattle.
12. His first start-up was a complete flop.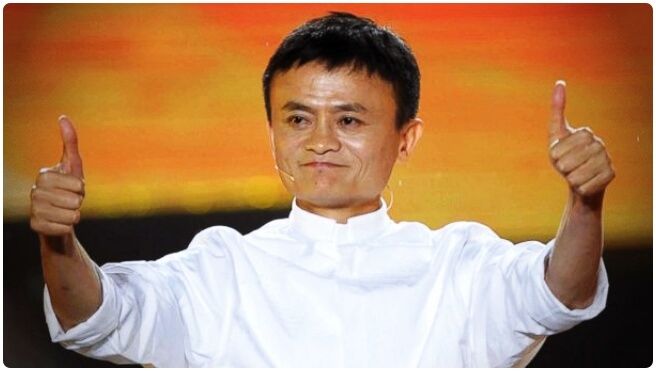 Excited about the potential of starting an internet business in China, Ma returned home and started his first real business, China Yellow Pages. He used his life savings and a loan from a relative to cobble together $2,000 he needed to get the business started.
On the launch date of China Yellow Pages, Ma invited his friends to his house to see his website. After three and a half hours, only half his page had loaded. Don't you miss the days of dial-up internet?
13. Jack Ma started Alibaba with a group of his English students.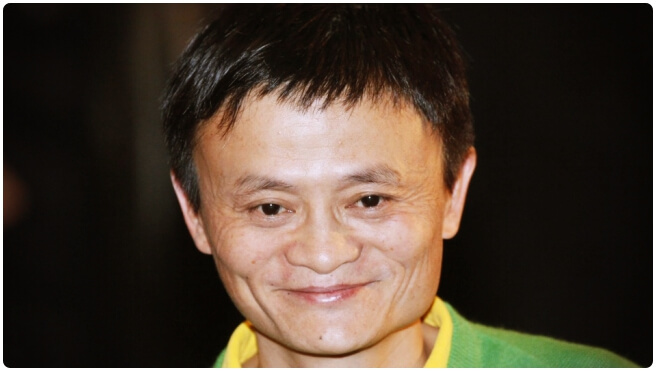 In 1999 a group of Ma's students, who had become his friends, met at his apartment and put together the founding goals of what would become Alibaba. At first, he didn't have that much trust in his friends. He told them they would only ever reach mid-management positions, never vice-president roles. Those roles would have to be taken by outside help.
Later, Ma called that decision his biggest regret. Years later his friends were still around filling those vice-president roles while the outside help had long gone.
14. He gave up a big chunk of his company to his 18 "co-founders."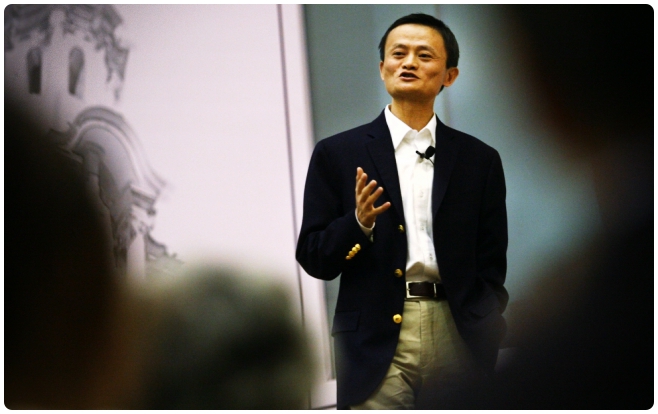 If there's something Ma knows how to do right, it is motivating his workforce. Even though he was the only real founder, Ma named the 18 friends who were with him in the early days co-founders and shared a big chunk of the shares in Alibaba with them when he incorporated the business.
15. He is barely computer literate.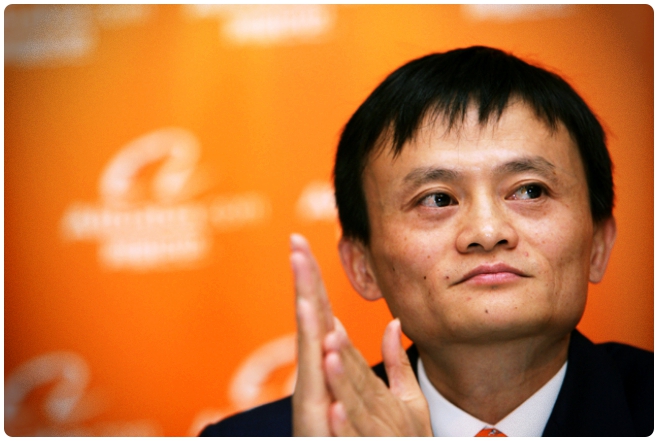 Ok. He can switch a computer on and send email, but not much more. In an interview with Charlie Rose he explained how he was trained as an English high school teacher and knows nothing about technology. "The only thing I can use my computer for is to send, receive email and browse."
16. His wife thinks he's ugly but she fell for his other skills.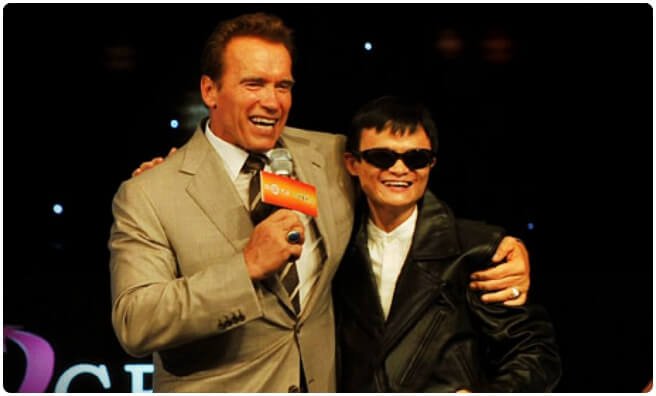 Jack Ma met his Zhang Ying while still at college and they married soon after graduation. When Ma quit teaching, Zhang stayed on as a teacher while he tried his luck with China Yellow Pages. Zhang is quoted as saying "Ma Yun is not a handsome man, but I fell for him because he can do a lot of things handsome men cannot do" (Want China Times).
17. He hired his wife as "political commissar" of Alibaba.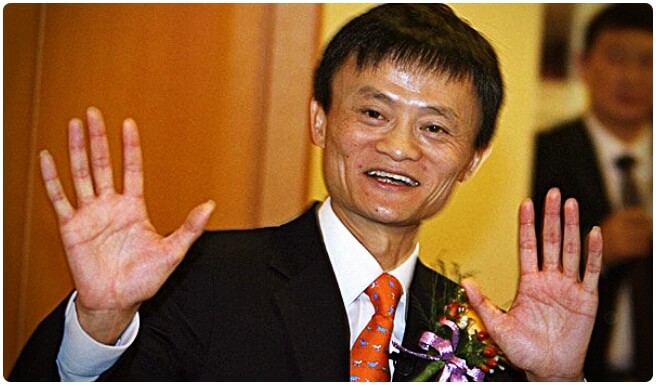 Yes, Chinese companies actually have political commissar. In the early days her role as political commissar mainly consisted in cooking and doing odd errands, but she eventually became the General Manager of Alibaba in China. Once she was at the pinnacle of her career, he made the gutsy move of asking her to step down and go back to caring for their kids and cooking his meals. (Want China Times)
If there is anything that stands out from Jack Ma's story is how unexpected his rise to unimaginable riches was. Sure, Bill Gates, Steve Jobs, Jeff Bezos and Warren Buffet also have inspiring stories of entrepreneurs who were willing to put everything on the line to build huge corporations from scratch. Yet, from early on, they all showed signs of natural ability in their fields.
18. His real name is Ma Yun.
19. Jack Ma is worth $25 Billion.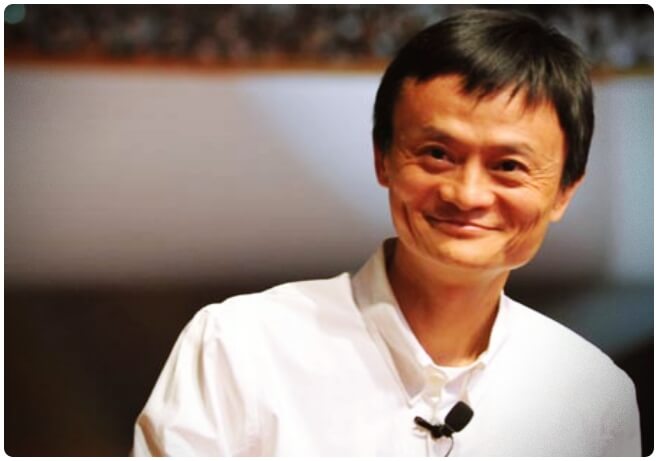 Even though Alibaba doesn't actually sell anything, it takes a cut of 80% of all the goods sold online in China, a country with over 600 million internet users.
The record-breaking IPO of Alibaba pushed Jack Ma's personal fortune above the previous richest man in China, Wang Jianlin, who is worth a measly $24.2 billion.
20. His initial plan was to hand over the company to professionals after four years.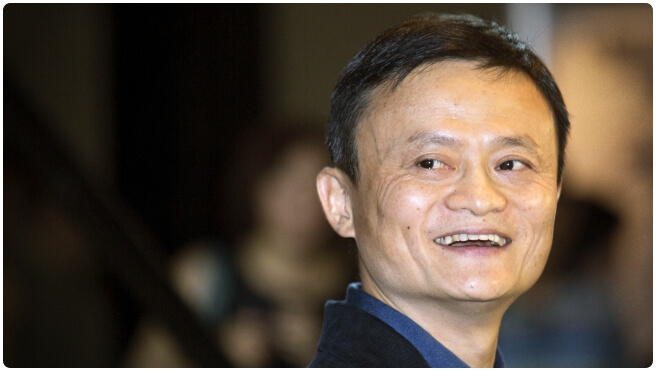 Although Jack Ma is now well known for his bold statements and dressing like a rock star, he wasn't always that confident technology tycoon. When he first started Alibaba, back in 1999, he was a shy amateur with a dream who felt he could only stay in his company for four years before handing it over to a pro.
Ma was brought up in a communist society. He barely made it into university, didn't see a computer until he was 31 years old and still can't write a line of code, even it his life depended on it. Yet he is the founder of an online technology company that dwarfs some of the most successful corporations in the world. Go figure.
Ready to start your own company? Research the best business loans with SuperMoney's business loan search engine.
Image Credit : Bloomberg
Need cash in a hurry but don't know which personal loan company you can trust? Supermoney is here to help you find the best options for all you loan needs.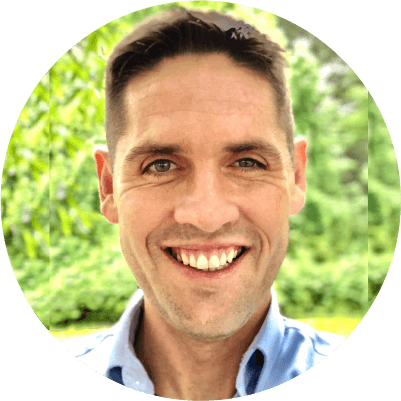 Andrew is the Content Director for SuperMoney, a Certified Financial Planner®, and a Certified Personal Finance Counselor. He loves to geek out on financial data and translate it into actionable insights everyone can understand. His work is often cited by major publications and institutions, such as Forbes, U.S. News, Fox Business, SFGate, Realtor, Deloitte, and Business Insider.