Whether you're a collector or an enthusiast, you won't need a briefcase full of cash to buy an exotic car. Specialized lenders offer exotic car loans which can make your dream a reality. But how can you choose the right exotic car lender for you? And are standard auto loans ever a better option? Let's discuss this.
What are exotic car loans?
Exotic car loans differ from conventional auto loans in that they typically offer longer repayment terms. Conventional auto lenders typically offer up to 84 months, and some credit unions offer repayment terms as long as 96 months. By contrast, some exotic car lenders offer up to 144 months to pay off your exotic car. That's a whopping 12 years!
Because exotic car loans are so large and feature such long repayment periods, exotic car lenders must carry a lot of risk over an extended period. As such, if you have poor or fair credit, it will be harder to qualify for such a loan. And remember, lenders compensate for longer (riskier) repayment periods with higher interest rates — even if you have stellar credit.
Benefits of exotic car loans
Working with a lender that offers exotic car loans offers several benefits.
First, specialized lenders understand the market, more so than a conventional auto lender. They may offer you advice or support in the buying process, which can be especially helpful if it's your first exotic car.
Taking on an exotic car loan also frees up your money for other financial goals. Even if you have the savings to purchase your exotic car upfront and in cash, the purchase will drastically shrink your nest egg. If you took out a loan instead, you could invest that extra money and see significantly higher returns.
And at the end of the day, many traditional auto lenders refuse to finance exotic vehicles. It would be difficult to pay off your exotic car with the shorter loan terms and lower loan offerings offered by conventional lenders. If you need a loan to finance your purchase, seeking out a specialized exotic car lender may well be your only option.
Drawbacks of exotic car loans
Although exotic car loans have their benefits, they're not always the best option.
Some specialized lenders have restrictions on which cars they'll finance, especially if your exotic car is a high-production model. If your car is not among their included models, it may be impossible to secure a loan.
Also, exotic cars fluctuate in value throughout their lives. If your model depreciates quickly enough, you could find yourself underwater on your loan. That means that by the time you'd finished paying for your car, it could be worth half what you paid for it. This is especially harmful if you were hoping to sell your exotic car for profit.
Lastly, working with a specialized lender to get an exotic car loan can mean higher interest rates. There aren't a lot of lenders that offer exotic car loans, so it's harder to shop around. Combine that with the fact that exotic car loans are harder to qualify for, and you're left with very few offers to compare.
Seeking out conventional auto lenders that offer long repayment plans could open up more options for you.
"I wish I had looked around a little more when I got my loan," says Bill Shepard, a New York-based car enthusiast. "I figured at the time that my options were limited, so I didn't bother to check."
Should you get an exotic car loan?
Before choosing a specialized lender, do your due diligence to make sure you get the best terms available.
To find out what conventional auto lenders have to offer, check out SuperMoney's auto loan engine to get pre-qualified with several lenders at once. You'll receive several offers from lenders based on your creditworthiness.
If you shop around and compare loan offerings to find the best deal, you'll be in a better position to save money over a long repayment period.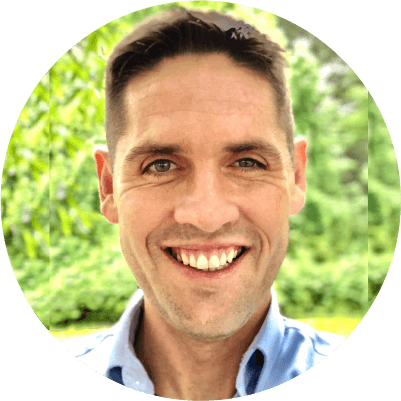 Andrew is the Content Director for SuperMoney, a Certified Financial Planner®, and a Certified Personal Finance Counselor. He loves to geek out on financial data and translate it into actionable insights everyone can understand. His work is often cited by major publications and institutions, such as Forbes, U.S. News, Fox Business, SFGate, Realtor, Deloitte, and Business Insider.