Having bad credit creates a Catch-22 situation for consumers. If you have bad credit, you don't get approved for new credit; and without new credit, it's hard to improve your bad credit.
When faced with this "heads I win, tails you lose" scenario, it's no wonder many consumers fall into the trap of payday loans. Payday lenders don't care about your credit score. They only require you to have a job and a checking account to approve your loan application. The good news is there are alternatives that can also help you improve your credit, such as personal loans for people with bad credit.
Payday Loan Alternatives
Before you take out a payday loan, consider getting a side job or borrowing from friends or family. If you have poor credit, you will only qualify for high interest rates, but your loved ones may be more accomodating. If you decide to borrow from friends or family, make sure you record the agreement in writing. "Misunderstandings" on the terms of a loan can sour the best of relationships.
A great option for people who don't need cash but want to rebuild their credit is to get a secured credit card. Using a secured credit card regularly and making on-time payments can help improve your credit score.
However, if you need cash fast — and your family and friends are not an option — consider these alternatives.
Payroll Advances
Save on fees and interest by asking your boss for a cash advance on your pay. Some businesses are happy to provide low-cost loans to workers in financial trouble. Payroll advances are a particularly good choice if you have been a valued employee for several years. Employers are often sympathetic to their employees and know that helping their workers through hard times is great for morale and creating a strong team spirit.
Borrow From Your Retirement Account
Withdrawing funds temporarily from your 401(k) or IRA and save big on interest and fees. However, you can only do this once a year. Remember to return the money within two months, or you will have to pay income tax on the cash and a 10% penalty fee if you're under 59½.
Pawnshops
Pawnshops may have a bad reputation, but they are a legitimate way to get money fast, as long as you have something of value you can use as collateral. There are also online pawnshops, such as Borro, that allow you to pawn luxury items from home.
Credit Card Advances
Credit card advances are not cheap. They have interest rates of up to 29% and fees of up to 15% the amount you borrow, but they can still be cheaper than payday loans for larger amounts and longer terms. Note that cash advances of small amounts for short terms (one or two weeks) can be more expensive than a payday loan.
Personal Loans
You can obtain a personal loan from banks, credit unions, and finance companies. Traditional lenders, such as large banks and credit unions, generally offer the lowest rates, but their credit requirements are harder to meet, and their loan process can be slow.
If your credit score is not great or you need the money fast, online personal loan providers, such as  NetCredit, and LendUp. These alternative personal loan companies provide borrowers with poor credit access to loans at lower rates than payday loans. They can also help borrowers improve their credit score if they make regular and on-time payments. Different personal loans come with different rates, fees and requirements, but you can check out the pros and cons of each to ensure that you choose the best personal loan for you.
Here is why you should consider personal loans:
Fast And Easy
As with payday loans, applying for a personal loan can be quick and convenient. Instead of having to visit seedy storefronts, you can have your cash deposited in your account within minutes of completing an online form.
Interest Rates Are Lower
As low as 29% APR for qualified borrowers. Careful. Interest rates can get much higher for borrowers with bad credit. Even when the APR is similar to that of payday lenders, as with LendUp, there is still the advantage of no rollovers, which protects borrowers from falling into a cycle of debt. A rollover occurs when a payday lender offers a borrower the option to delay the payment of the loan for a fee. Borrowers can easily pay hundreds of dollars in fees and still have the same amount of debt to repay.
May Help You Rebuild Your Credit
Unlike payday lenders, many personal loan providers report to credit bureaus every time you make a payment. This allows you to build a track record as a responsible borrower, which could help you rebuild your credit history and qualify for better credit terms in the future.
How do personal loans help rebuild tour score?
Around 35% of your credit score is based on your payment history. Another 15% of your score is based on the length of your credit history. The percentages vary slightly depending on which credit score you use, but these are the percentages for FICO's credit score, the score most lenders use.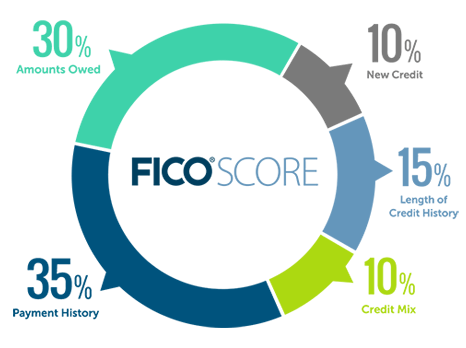 If you have late or unpaid bills on your credit history, it hurts your credit score. However, there is hope. The longer you pay your bills on time, the more your credit score will increase. Not only that. Credit score algorithms are designed, so older credit problems have less of an impact on your score, which means past credit problems don't have to haunt you forever.
Similarly, if you don't have any credit history, most lenders will be wary of doing business with you. Regular payments to a personal loan provider that reports to one or more credit bureaus could improve your score. In turn, this could improve your chances of qualifying for better credit rates in the future.
Payday Loan Trap
Payday loans are popular because they offer an easy and convenient way to borrow cash during an emergency, but they don't offer real help. Instead, they're designed to lure clients into repeat borrowing that pushes them into a downward spiral of interest and fees. According to a report by the Consumer Financial Protection Bureau, the average APR for a payday loan is 339%, and it only takes a couple of repeat loans to push that already outrageous APR into the four digits. Families can easily fall into a spiral of debt that makes them worse off than before they received the payday loan.
To make things even worse, payday lenders don't report to the credit bureaus. Therefore, if you are wondering, "do payday loans help credit?" the simple answer is no. It doesn't matter how many payday loans you work your way through or that you never missed a payment; they will never help you rebuild your credit.
The Choice
If you are trapped in a credit catch 22 and need a loan, you have a choice. It's an easy one.
You can either fall for the predatory lending practices of payday loans without hope of improvement or choose a personal loan with lower interest rates, which could even help you improve your credit score.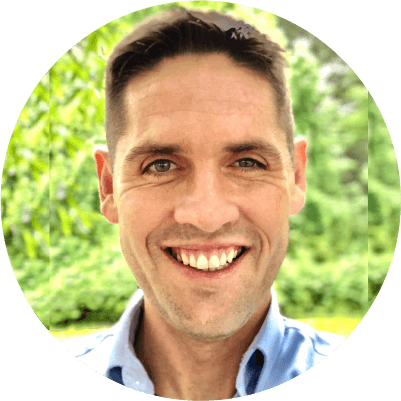 Andrew is the Content Director for SuperMoney, a Certified Financial Planner®, and a Certified Personal Finance Counselor. He loves to geek out on financial data and translate it into actionable insights everyone can understand. His work is often cited by major publications and institutions, such as Forbes, U.S. News, Fox Business, SFGate, Realtor, Deloitte, and Business Insider.