Need a loan, but don't have the credit to qualify for an unsecured personal loan? A secured personal loan may be the solution to your problems. These loans are secured by collateral, reducing the risk for lenders and allowing them to lend money even to applicants with bad credit or no credit history.
But how do secured personal loans work? And what are the risks and benefits? Read this guide to learn everything you need to know about personal loans.
What is a secured personal loan?
A secured personal loan is a loan that is secured by collateral. Common secured loans include auto loans, title loans, home equity loans, and pawn shop loans. The collateral on these loans reduces the investment risk for lenders. This allows them to offer lower rates or consider borrowers with poor credit. If the borrower fails to repay the loan, the financial institution can sell the collateral to cover some or all of the original loan amount.
A prime example of collateral is real estate. Financial institutions that provide mortgages require that the house itself be used as collateral. The same applies if you receive a home equity line of credit (HELOC) and happen to fall behind in payments. The bank can take your home and sell it in order to recoup some of the money lost that you were unable to repay. Other types of collateral include boats, vehicles, government securities, certificates of deposit, cash, bonds, commodities, or metals.
How much can you borrow with a secured personal loan?
The amount of money you qualify for depends on the value of the asset(s) you have to offer as collateral. Lenders will typically lend you as much as they can recover by selling your property. For example, if you use your vehicle as collateral, and the car is worth $12,000, you can borrow $12,000 or less.
However, some lenders will lend you more than the value of your collateral, while others will only lend less. How much they decide to lend you depends on your credit history, income, and ability to repay the loan.
Types of secured personal loans
Any loan that requires you to pledge property as collateral is a secured personal loan. These include money loaned for new large item purchases, such as houses or cars, and loans made against property you already own, such as a HELOC.
Types of secured loans include:
Auto loans (new and used).
Loans against your lien-free auto (title loans).
Loans against your CD or savings account.
Recreational vehicle loans.
Boat loans.
Mortgage loans.
Home Equity Lines of Credit (HELOCs).
Pawn shop loans.
Advantages of secured personal loans
A secured personal loan can offer a number of advantages over other types of loan options. These include:
Lower interest rates. Leveraging your personal assets means lower interest rates than you'd find with an unsecured loan.
Larger loan amounts. Because of the risks involved, most lenders won't lend huge sums of money unless repayment is guaranteed. They understand that if your home is on the line, you are much more likely to repay the loan.
Higher borrowing limits and longer repayment terms. Secured personal loans tend to offer higher credit limits, as well as more flexible and longer repayment terms.
Low or no credit requirements. Because the loans are secured with collateral, lenders often don't need to assess your credit history. This means you are likelier to qualify for a secured personal loan, even if you have bad credit.
Less scrutiny on employment history. When you offer up collateral with a secured personal loan, the lender may not look as closely at your work history.
Disadvantages of secured personal loans
As with any type of new debt, there are disadvantages that come along with taking out a secured personal loan.
Collateral comes with risk. If you secure a loan with your property and then default on the loan, you'll lose your property.
Borrowers with bad credit may repeat past mistakes. If your credit score is low enough that you're ineligible for unsecured loans, you likely have an unreliable payment history. Just because you can qualify for a loan by pledging your property doesn't mean you should. If you fail to make your payments on a secured loan, the consequences are brutal and non-negotiable.
If you pledge a certificate of deposit (CD) or savings account, that money is unavailable for use until you pay off the loan. As such, it's unwise to use your emergency savings or other crucial sources of cash as collateral in a loan. If a crisis crops up and you need the money, it will be inaccessible.
Are you eligible for a secured personal loan?
Yes! As long as you have valuable property to use as collateral, you can get a secured personal loan.
However, the type of loan you can get depends on your chosen collateral. For instance, if you don't own a home, you obviously can't get a HELOC. And because of the depreciation of items such as cars and recreational vehicles, you can't always use them as collateral. Some lenders require a backup savings account or CD in order to offer you a loan.
How to get a secured personal loan
1. Carefully assess your financial situation.
Before taking out a loan, analyze your financial situation to make sure you're making the right choice. Do you really need the money, or can you wait until you can pay with your savings? Will the debt hurt you more than it will help you? Risking your home or other property is not advisable if you're going to use the funds for discretionary spending.
If you really need the loan, do the math to figure how much money you really need. Just because the bank offers you a certain loan amount doesn't mean you have to take it all. Only borrowing what you need will streamline the repayment process and minimize interest costs.
2. Inquire at your bank or credit union
Find out if your bank offers secured personal loans, and what they require in terms of collateral. Also ask about how much you can expect to borrow if your application is approved. If their loan offering is not suitable for your needs, try inquiring at a variety of competing banks and credit unions.
Even if your bank does offer secured personal loans, don't forget to compare their offering to at least three other financial institutions before committing. Shopping around is the best way to ensure that you're getting the best deal.
3. Choose your lender before applying.
When you submit a formal loan application, the lender makes a hard credit inquiry, which lowers your credit score by a few points. As such, you shouldn't apply to every lender you're curious about. Do your research and find the right lender for your situation, and then apply to them alone.
Note that prequalifying for a loan does not affect your credit. You can submit as many prequalification applications as you like, and receive estimated rates and terms from several lenders. Once you've compared these offerings, choose the best offer and submit your application.
Final considerations
Before accepting a loan offer, consider the following:
Make sure that the loan amount is what you requested. Avoid accepting more money than you need.
Keep an eye out for hidden fees. Read all the fine print before accepting.
Most secured loans include a payment protection plan. This payment insurance policy saves you from having to make payments if you become ill or lose your job. While this may be beneficial, protection plans cost extra money. Weigh your risks carefully before signing on.
Find out your lender's penalties for missed payments. If you're worried that you may miss a payment and the lender has a punishing missed payment policy, consider choosing another offer.
Conclusions
Secured personal loans offer an effective means of meeting your financial goals, but they also come with risks. Knowing how they work and what they entail helps you decide if this method of borrowing money is right for you.
Ready to get started? SuperMoney compiled lists of the top lenders for every type of loan. If you need a personal loan, check out our list of best personal loan lenders. If you have equity in your home, consider a HELOC. If you own your own vehicle, compare these auto title loan lenders.
And before taking out a secured loan, it's worth finding out what unsecured personal loan offers you qualify for. With SuperMoney's automated loan engine, answer a few simple questions to receive a list of prequalification offers. It's easy, and the process won't hurt your credit.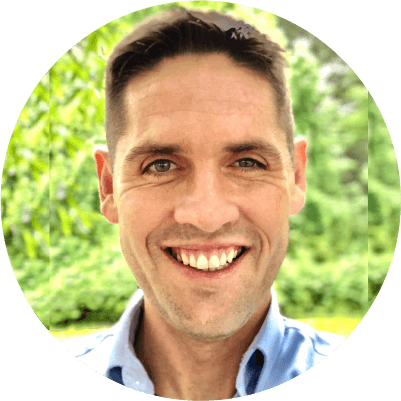 Andrew is the Content Director for SuperMoney, a Certified Financial Planner®, and a Certified Personal Finance Counselor. He loves to geek out on financial data and translate it into actionable insights everyone can understand. His work is often cited by major publications and institutions, such as Forbes, U.S. News, Fox Business, SFGate, Realtor, Deloitte, and Business Insider.