Did you hear the news? We are excited to announce that we made the Inc. 5000's List of America's Fastest Growing Private Companies for the second consecutive year. Our 3-year growth rate of 311% put us at No. 1936 overall and in position 127 in financial services (out of 327), which had an average growth rate of 235%.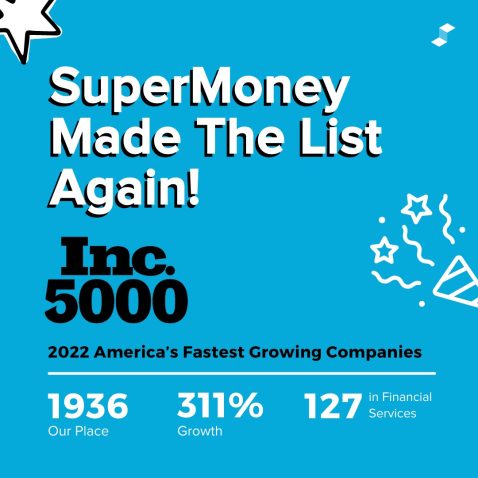 There are millions of privately-held companies in the United States — the Census Bureau tracks more than 6 million — so it's an honor to be among this elite group of businesses.
We are honored SuperMoney was again included in Inc. Magazine's prestigious list of fastest growing companies in America. Our incredible growth during difficult economic times was made possible by our talented and passionate team." Miron Lulic, CEO
A critical factor in SuperMoney's growth is its wide breadth of services. With over 50 financial service verticals available for research and comparison in the SuperMoney marketplace, consumers are quickly learning that SuperMoney is the go-to starting point for every financial decision.
Additionally, SuperMoney's proprietary offer engines have proved invaluable in helping American consumers make a financial decision by returning prequalified offers from multiple service providers in real-time. SuperMoney launched its first real-time offer engine in 2017 by integrating directly with industry-leading personal loan lenders. Today SuperMoney's real-time integrations have expanded to partners in many other verticals such as auto financing, student loan financing, business financing, debt and tax services.
What is the Inc. 5000, and what does this recognition say about SuperMoney?
Every year, Inc. Magazine generates a list of the top 5000 most successful private companies in the country based on their revenue growth rate. While there are a few other publications that generate similar lists, they tend to focus on net worth. The Inc. 5000 uses a different methodology.
Companies on the 2022 Inc. 5000 are ranked according to percentage revenue growth from 2018 to 2021. To qualify, companies must have been founded and generating revenue by March 31, 2018. They must also be U.S.-based, privately held, for-profit, and independent–not subsidiaries or divisions of other companies. The minimum revenue required for 2018 was $100,000; the minimum for 2021 is $2 million.
Through the years, the Inc. 5000 list has honored many future industry leaders such as Oracle, Intuit, Zappos, Under Armour, Microsoft, and Patagonia.
What does this mean for you?
Although we are thrilled to have made it to the Inc. 5000 fastest-growing companies after another strong year, we are even more excited about what it means for our users. Growth is great, but it's meaningless without purpose. Our mission is to help Americans achieve their financial goals by giving them the resources to make smarter financial decisions.
It is telling that many of our partners, such as BlockFi, Guaranteed Rate, Deserve, Facet Wealth, and Quontic, who share our mission of empowering consumers, are also on the Inc. 5000 list.
Financial transparency and objectivity build wealth. Personal Finance can be an intimidating subject for everyday Americans. We believe everyone should have access to helpful financial resources that empower them to achieve their financial goals, no matter how big or small. Our growth allows us to expand our network of partners, negotiate better offers, and develop smarter tools for our users, which is the purpose of SuperMoney.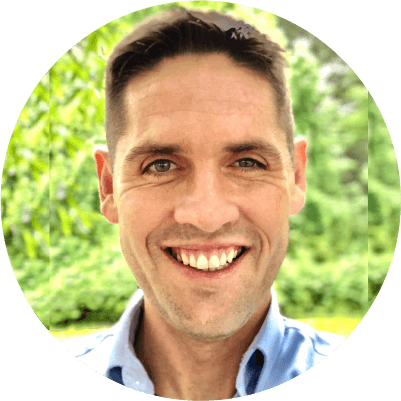 Andrew is the Content Director for SuperMoney, a Certified Financial Planner®, and a Certified Personal Finance Counselor. He loves to geek out on financial data and translate it into actionable insights everyone can understand. His work is often cited by major publications and institutions, such as Forbes, U.S. News, Fox Business, SFGate, Realtor, Deloitte, and Business Insider.