Car buyers will spend hours researching reviews on their favorite models looking for the vehicle that best fits their needs and their budget. For instance, according to a report by AutoTrader Group, the average car shopper spends more than 11 hours online researching cars and three and a half hours offline. The loan used to finance the car, on the other hand, is often just knocked together in the back office without the buyer giving much thought to anything but the total amount of the monthly payment.
This is great news for car dealers who have seen their profit margins shrink as customers become savvier about the true cost of vehicles. Car dealers view car financing as an additional source of revenue and often sell your loan to bigger lenders for a commission. The profit they make on car financing sometimes exceeds the profit of the actual sale.
According to a survey by the National Automobile Dealers Association, the average dealer margin on new car and truck sales in 2013 was 3.84% or $1,204. Yet a difference of just 3% on the interest rate of a 60-month loan could add over $4,000 to the financing cost of a $15,000 car.
These ten tips will help you avoid overpaying on your next auto loan.
1. Get Pre-approved for a Car Loan
The golden standard to buying a car is to buy with cash. The second best option is to line up your financing before buying the vehicle. Doing this will help you know what interest rate you qualify for, which will determine how much you can afford to borrow. It will also help you negotiate as a cash buyer, which gives you more clout when negotiating a price.
Even if you decide to go with the dealership's financing, which is rarely a good idea, you can still use your preapproved loan offer as a bargaining chip when negotiating the terms of your loan.
2. Check Your Credit Score
Avoid surprises and get a good feel for the interest rates you qualify for by checking your credit score. You can do it for free at www.annualcreditreport.com or shell out a few bucks at a credit reporting company. Here are a list of reviews on the top credit reporting companies.
3. Find the Lowest Interest Loan You Qualify For
Now that  you know your credit score, you can get a good idea of what interest rates you qualify for. SuperMoney allows you to research all major auto lenders as well as get competing auto loan offers back from SuperMoney lending partners.
4. Improve Your Credit Score
If you have the time – repairing your credit doesn't happen overnight – it's smart to make a special effort to improve your credit score before you start shopping for a vehicle loan. Even a modest improvement can translate into big savings.
To illustrate, according to myFico.com, if you live in Michigan and try to get a $15,000 auto loan on a used car with a term length of 48-months and a credit score between 690 and 719, you should expect an interest rate of 4.979%, a monthly payment of $345 and a total interest paid of $1,574.
Improve your credit score to something between 720 and 850 and you could save $400 in interest.
5. Choose the Shortest Term Length You Can Afford
The term length of a loan is the amount of time you have to pay it off. The longer the term length the lower your payments will be and the more you will pay in interest. Keep the term length as short as you can afford to save money on interest.
6. Pay as Much of a Down payment as You Can Reasonably Afford
Having cash lying around in your savings account may be comforting, but the measly 1% interest (if you're lucky) your savings generate would be put to better use on a down payment.
The bigger the down payment you put on a car, the smaller the loan you'll need. Every dollar you put toward a down payment is saving you 4% to 21% in interest, depending on the health of your credit. Paying a substantial down payment doesn't only mean you have to borrow less, it's also a show of good faith to lenders, which can result in better loan terms.
7. Treat Your Trade-In as a Separate Transaction
Buying a car often involves three transactions: the car, the loan and the sale of your old car. Messing up any of those transactions could turn a great deal into a rip-off.
Although trading in your car with the same dealer is convenient, you will probably get a better price by selling the car yourself. If you do decide to sell your car to the same dealer, don't allow the car dealer to bundle all three into one deal.
Before talking about a trade-in price for your old car, negotiate the best possible price on the new car and make sure you have a clear idea of the current value of your car. You can do this by checking the National Automobile Dealers Association (NADA), Kelley Blue Book or Edmunds.
8. Check the Financing Terms Are Set In Stone Before You Leave
If you must finance your new vehicle through the dealership, make sure you read and understand all the terms in the contract before you drive off. Ask for a copy of your credit contact and check it has all the signatures and terms filled in.
A classic dealers' trick is to give you a great car loan deal that is "pending approval" and then call you a few days later with the sad news that your loan "application" wasn't approved and that you must return to arrange a new loan with a higher interest rate.
If you don't agree to the new price, you could lose your deposit, your trade-in, and even have to pay a rental fee for the time you drove the new car. As mentioned in tip 1, it is much better to line up your financing before you set foot in a car dealership.
9. Consider all costs involved in the purchase
When determining whether you can afford an auto loan, look at the true cost to own the car. Apart from the sticker price, that includes all related running costs, such as insurance, maintenance, repairs, depreciation, licensing fees and fuel efficiency. You can find this information for your vehicle at ConsumerReports.com, Kelley Blue Book and Edmunds.
10. Ask How Interest is Calculated and Check for Prepayment Penalties
Whether you choose to borrow money from a bank, credit union or dealer, you should ask whether you can pay off the debt early without paying a penalty. The answer to this question will depend on how the lender calculated the interest on the loan and whether the terms include a pre-payment penalty.
If the terms of your loan call for simple interest, you only pay interest on the balance of the loan. So the faster you pay it off, the less interest you pay. However, if the terms of the loan ask for pre-computed interest, then the interest you pay on the loan is fixed, regardless of whether you pay it off early or not. Loans with pre-computed interest may offer a rebate for a portion of the interest you paid, but not all of it. Loans with simple interest may charge a pre-payment penalty or fee to customers who pay the loan off early. When negotiating the terms of the loan, try to get a simple interest loan with no prepayment penalty.
These tips are only a primer of the ways you can save money when applying for a loan. Check out SuperMoney's section on loans for more information on how to get the best deal possible out of your next loan.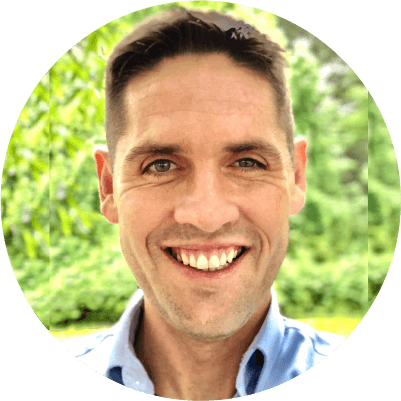 Andrew is the Content Director for SuperMoney, a Certified Financial Planner®, and a Certified Personal Finance Counselor. He loves to geek out on financial data and translate it into actionable insights everyone can understand. His work is often cited by major publications and institutions, such as Forbes, U.S. News, Fox Business, SFGate, Realtor, Deloitte, and Business Insider.