Have you heard friends or family members rave about how happy they are with their credit unions? Maybe they say the service is great or they got a super low interest rate on a loan or credit card.
Members of credit unions commonly experience these advantages and many more. But what exactly is a credit union and should you make the switch to one? Here is everything you need to know.
What is a credit union and how does it work?
A credit union is a not-for-profit financial organization owned and democratically operated by members who share a common qualifying characteristic. Examples of these common characteristics are where members live, work, or go to school.
To join a credit union, you must meet the eligibility requirements, open an account, and make a deposit. Once a member, you become a stakeholder and have a say in how the credit union operates. All of the money deposited into the credit union is pooled together and members vote on how it should be invested or loaned out. Because credit unions do not operate for-profit, a primary benefit is that they typically have low-cost financing and banking services.
Credit union products and services
What products and services do most credit unions provide? Here are the common offerings.
Checking accounts
Most credit unions offer checking accounts in which you can deposit, hold, and withdraw funds. Similar to a bank, members receive debit cards, have ATM access, and can deposit or withdraw money at branch locations.
The costs are usually low and few balance requirements exist. On average, interest-yielding accounts from credit unions average the same rate as banks, according to the NCUA.
Savings accounts
Savings accounts are also available for members who want to deposit money, leave it in the account, and earn money from it. The accounts usually have low minimum deposit requirements and fees.
While some credit unions offer fixed interest rates on savings accounts, others offer yearly dividend pay-outs.
The dividends you receive depend on how much profit the organization has earned in the year. Further, they depend on how much members decide to pay themselves.
Note that savings accounts are sometimes referred to as "share accounts" at credit unions.
Certificates of deposit (share certificates)
Similar to a savings account, credit unions offer certificates of deposit (CDs), also known as "share certificates."
You deposit money into the account for a specific amount of time after which you get your money back plus any interest you have earned.
Key aspects to consider are the length of the term, minimum deposit amount, and annual percentage yield (APY). Credit unions tend to offer higher interest rates than banks, which is good when you are talking about yields.
Here's a look at the average CD interest rates nationwide for both credit unions and banks (Source):
Money market accounts
Money market accounts (MMA) are a hybrid between a checking and savings account. You deposit money into the account and can withdraw from it. However, you are usually limited in the number of withdrawals you can make within a specific period.
Meanwhile, you earn based on a guaranteed rate of return. MMA's usually earn the members more than a savings account but may require a higher minimum deposit.
Here's a look at the average national interest rates on MMAs at banks and credit unions.
Note that credit unions offer higher returns than banks on average.
Personal loans
Personal loans are also available from many credit unions. You can borrow money for whatever personal need you may have at the time. Often, the fees and rates will be competitive since different personal loans come with different rates, fees and requirements, so check out what the best personal loans are to ensure that you choose the best option for you.
Below, you'll see that the interest rates from credit unions are almost a whole percentage point lower than from banks on 36-month unsecured personal loans. However, you may be able to get an even lower rate from lenders that are neither credit unions or banks, such as LendingClub, SoFi, Upgrade or Avant.
See how personal loans from credit unions stack up to those from other lenders.
Auto loans
Need a new car? Credit unions can help you there, too. Speak to a representative about the rates and terms available to find out if they can beat other offers.
As you see in the chart above, the average national rates from credit unions have beat those by banks by one to two percentage points.
Don't settle for the first auto loan you're offered. A recent survey by Experian reported that 54% of auto loan borrowers could have found a better rate if only they had compared a few lenders. So be sure to shop around with multiple auto loan lenders.
Mortgages
You can also turn to a credit union for a home loan, HELOC, or refinance.
Credit unions often have many of the same offerings as banks, but with more attractive terms. See the comparison below.
Don't make the mistake 77% of home buyers fall for (source). Don't stop shopping for rates after applying with one lender. Just a 0.5% saving in your mortgage rate can save you more than $30,600 on a $300k mortgage with a 30-year term. Compare at least three mortgage lenders before you pick a home loan.
Credit cards
Last but not least, credit unions also offer credit cards for members. On average, the interest rates offered by credit unions beat those from banks by nearly 1.5% (11.71% vs. 13.13%).
See top personal credit card offers.
Now that you know the wide range of products and services offered by credit unions, let's answer some frequently asked questions about these organizations.
Credit union frequently asked questions
What is the difference between a bank and a credit union?
A bank is a for-profit corporation that offers products and services to customers. The profits that it earns are only paid to stockholders.
A credit union is a not-for-profit organization in which all members are stockholders. As a result, credit unions often offer better rates and terms as they place less importance on earning a profit.
Beyond savings, both credit unions and banks range in size from small organizations to larger ones. However, banks tend to be larger and have more branches and ATMs. Additionally, their websites and technology are often more advanced.
What about security?
The National Credit Union Association (NCUA) is a federal agency that regulates and insures the deposits of credit unions.
Credit unions backed by the NCUA offer members deposit insurance up to a maximum of $250,000 per individual depositor. So you can get the same protection with a credit union as you get from an FDIC-insured bank.
How can I find the best credit unions?
What are the best credit unions and where can you find them?
First, you will need to find one that serves your area and with which you can qualify. You can use the NCUA locator tool to find credit unions by charter number, city, state, address, or name.
Second, the credit union will need to offer the accessibility that you require. Third, it will need to offer competitive interest rates and banking costs. Lastly, read reviews to ensure it offers the level of service you need.
By researching and vetting several lenders, you can narrow down your options to find the best fit for you.
Should you use your credit union for all your banking and loan needs?
Credit unions are known for offering members attractive rates and terms on banking and loans. However, it's important that you don't take an offer without shopping around with at least two other lenders or companies.
Many financial institutions will compete for your business whether you are looking for a car loan, personal loan, CD, MMA, or something else.
So, find out what your credit union can offer, but compare the quote to other options to ensure you get a good deal.
SuperMoney's product guides are ready to help you easily compare offers from leading companies on one page.
Pros and cons of credit unions
In summary, credit unions have many unique advantages but also a few drawbacks. Let's review them.
WEIGH THE RISKS AND BENEFITS
Here is a list of the benefits and the drawbacks of credit unions.
Pros
Members are stakeholders in the organization.
Lower account fees than banks (transfers, ATM withdrawals, overdraft, monthly service, etc.).
Competitive interest rates on loans, savings, and deposit accounts.
More flexibility for members with bad or poor credit.
NCUA credit unions guarantee funds up to $250,000.
A wide range of products and services.
High-quality customer service.
Cons
Usually small local institutions.
Applicants must meet member requirements.
Fewer ATMs.
The bottom line
Joining a credit union can help you save money on your day-to-day banking and financing. Plus, you are more than just a customer—you are a stakeholder in the organization with a say in how it manages your money.
This structure can make it easier to get financing, which can be a big advantage for those hurting in the credit area. And, if you choose an NCUA-backed bank, you can rest assured your money is safe.
The drawbacks include that you can't just join any credit union. Members must meet the requirements which vary from one to the next. You will have to do some research to find a credit union that suits your needs.
Further, credit unions are usually smaller and community-focused. While this has its benefits, it can cause a problem if you travel frequently. You may find it inconvenient if you can't access a branch or free ATM outside your local area.
If you live and work in one place and don't travel often, you could benefit from a credit union without suffering from the drawbacks. On the other hand, if you travel often, want the latest technology, or don't qualify for membership with a credit union, you will benefit more from a bank account.
You could also get the best of both worlds by having one of each account type and using either one when it is more beneficial.
Our guide on best credit unions in US can help you get started on  picking a credit union that is the best fit for you.
With this information, you can weigh these factors to decide if a credit union is best for you.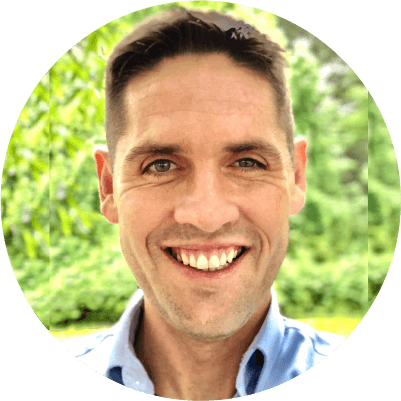 Andrew is the Content Director for SuperMoney, a Certified Financial Planner®, and a Certified Personal Finance Counselor. He loves to geek out on financial data and translate it into actionable insights everyone can understand. His work is often cited by major publications and institutions, such as Forbes, U.S. News, Fox Business, SFGate, Realtor, Deloitte, and Business Insider.