A credit union may not be the first place you consider getting an auto loan from, but it should be. Credit union auto loans offer some of the best deals around. In fact, Cal Cook, consumer Finance Investigator from Consumersafety.org, advises you to try your local credit union first. They are underrated compared to other lending institutions, but that's changing.
The National Credit Union Association compared the average rates on financial products offered by credit unions and banks. According to the findings, it's no wonder more people are starting to turn to credit union loans.
Cook says, "Credit unions almost always have lower outright interest rates, which is the most important factor when choosing a loan." For example, according to the National Credit Union Association, an unsecured 36-month fixed-rate loan averaged a 9.22% interest rate from a credit union compared to a 10.12% interest rate average from a bank.
The differences in auto loan rates were even more significant. Christel Ventura, Assistant Vice President of Consumer Lending at GTE Financial (a credit union) in Florida, says, "One of the benefits of choosing a credit union for your auto loan is the operating model.
Because we are a cooperative, we are able to return profits to the members through lower interest rates on loans and higher interest rates on savings accounts." However, as with any financial product, there are pros and cons you need to know before making a decision.
Here are seven important factors to consider when seeking an auto loan from a credit union.
1) Credit union auto loan rates
One of the best perks of joining a credit union is getting lower rates on loans, especially auto loans. Cook says, "Because most credit unions are member-owned cooperatives or not-for-profit ventures, they can offer significantly better loan terms that can save you thousands on a car over the lifetime of the loan."
For example, the National Credit Union Association reported a 2.79% interest rate average on a 48-month car loan from a credit union compared to a 5.06% interest rate average on the same loan from a bank.
Rates can change daily with the market, so it is best to do an auto loan rate comparison closer to the day of you purchasing the loan.
Factors that determine your rate
Joe Pendergast, VP of Consumer Lending for Navy Federal Credit Union advises, "Before you compare financing options, know your budget, check your credit score, and review your existing credit accounts to ensure they are reporting accurately. Your credit score, the amount of the loan, and term of the loan can all play a role in determining the annual percentage rate the member will pay."
Navy Federal's rates for auto loans are as low as 1.99% and vary upwards, according to Pendergast.
Theresa Williams-Barrett, Vice President of Consumer Lending and Loan Administration at , explains, "As a credit union, all of our interest rates are capped at 18%. Multiple attributes determine the rate ultimately offered to a member. These include whether or not the vehicle is new or used, its model year, the member's FICO score, and the length of the term."
According to Williams-Barrett, Affinity Federal Credit union offers auto loans with interest starting as low as 1.49%.
While some auto loans from banks or online lenders can match these low rates, it's important to consider the other perks of going with a credit union.
To help you jumpstart your research, here are some credit unions to consider: 
Finding the best rate doesn't stop there, though. It's important that you compare your top credit union options with other lending options to find the best one for your situation.
Discover up-to-date rates offered by leading auto loan lenders and see what you qualify for today.
2) Eligibility and credit score requirements
Credit unions look at the overall picture when evaluating a borrower. Pendergast says that many factors are considered when granting a loan.
"The member's income, overall debt, payment history, and credit score, among other factors, play a role in determining how much the member is eligible to borrow, as well as what the rate will be. We encourage our members to work with us to get the financing they need at an affordable rate."
Cook explains that most credit unions can be much more lenient in regards to credit score requirements.
"They will sit down with you to learn more about you and your employment status, and make a subjective decision that gives you a chance to argue your case. Commercial banks usually fixate on the hard numbers and less on the individual."
While credit unions may be more flexible about the required credit score for a loan, that score will still dictate whether or not you qualify for the lowest advertised rate.
"Typically, the lowest advertised rates are offered only to the applicants in the higher credit tiers," says Ventura.
3) Loan terms
Ventura says, when looking at the rates and offers available, also consider the term to which the rate is tied.
"That 1.99% rate may sound great, but how long is the loan for? The length of the term will impact the monthly payment for the loan. Typically, a shorter term will come with a lower rate and higher payment. That may work for some folks, but not others."
Also, find out if there is a penalty for paying off the loan early. Typically, you don't want that type of restriction.
Ahmed Campbell, Vice President of Loan Operations for Municipal Credit Union, agrees that borrowers should look closely at the terms of the loan. "Whether shopping rates with a bank, credit union or dealer financing, savvy members should be aware of low rates that require short repayment terms.
While these low rates might sound attractive, it is important that members do the math and check to ensure that the monthly payment is manageable. After all, what good is 0% interest rate if you only have 24 months to repay the entire principal?"
Also, if you run into a problem during the course of the loan, credit unions will be more likely to work with you to set up a flexible payment schedule if unforeseen circumstances occur, such as loss of employment, says Cook.
4) Additional costs
Make sure you are aware of any costs you will have to pay in addition to interest. Ventura says, "There can be doc stamps (a type of tax sometimes required), lien filing fees, and title transfer fees."
5) Fine print
As with any contract, it's vital that you read the fine print before signing an agreement."One last piece of advice is to read that little print at the bottom to find out if the rate advertised comes with a discount," says Ventura.
"I have seen rates advertised with discounts that not everyone will be eligible or qualify for." For example, at GTE, Ventura explains that the rates drop by .25% if you elect to make your monthly car payments via ACH.
"We also offer a points program, and our members can redeem the points they have earned through their other accounts for an additional .25% discount."
6) Extra perks and personal details
Campbell says that most credit unions will offer members complimentary vehicle history reports when they are considering financing pre-owned cars. "This is an invaluable tool to provide members with an additional layer of protection and assure that they are not signing off on the purchase of a lemon."
Because credit unions are member-owned cooperative financial institutions, they often take the time to look at personal circumstances more than other financial institutions will. Campbell explains, "If this means helping the member research a desired make and model or sourcing credit union-affiliated dealers for the best possible deal, look no further than your local credit union. They have your best interest at the forefront."
You can also join a credit union that is a big part of the community, says Ventura. "If you are looking at a holistic relationship, then you will want to look at how supportive the credit union is of the local landscape. Do they support the community through volunteering and events?"
7) Downside of getting an auto loan from a credit union
If you're in a hurry, then a credit union may not be right for you. Campbell explains that, since credit unions do not have relationships with dealers through a sponsored car buying service or indirect program, their financing may take a bit longer than dealer-arranged loans.
"While no one should rush into an expensive proposition such as buying a car, those who do make up their minds on the spot may have to wait for the credit union to obtain and review the dealer documents before having a check in hand to get the keys," says Campbell.
Also, you can't join every credit union. Ventura says, "There are some credit unions that a person may be ineligible to join because of the credit union's affiliations. It has become much easier and open over the years, but not every credit union is open to all consumers."
Even if you already have an auto loan, it's worth checking what rates you qualify for now. Click here to compare rates and terms for auto refinance loans.
The best way to do that is to get pre-approved for an auto loan to see what you qualify for.
Click here to receive personalized loan offers from leading lenders without hurting your credit. Then, head over to our auto loans review page and compare the lenders side-by-side to find the best one for you.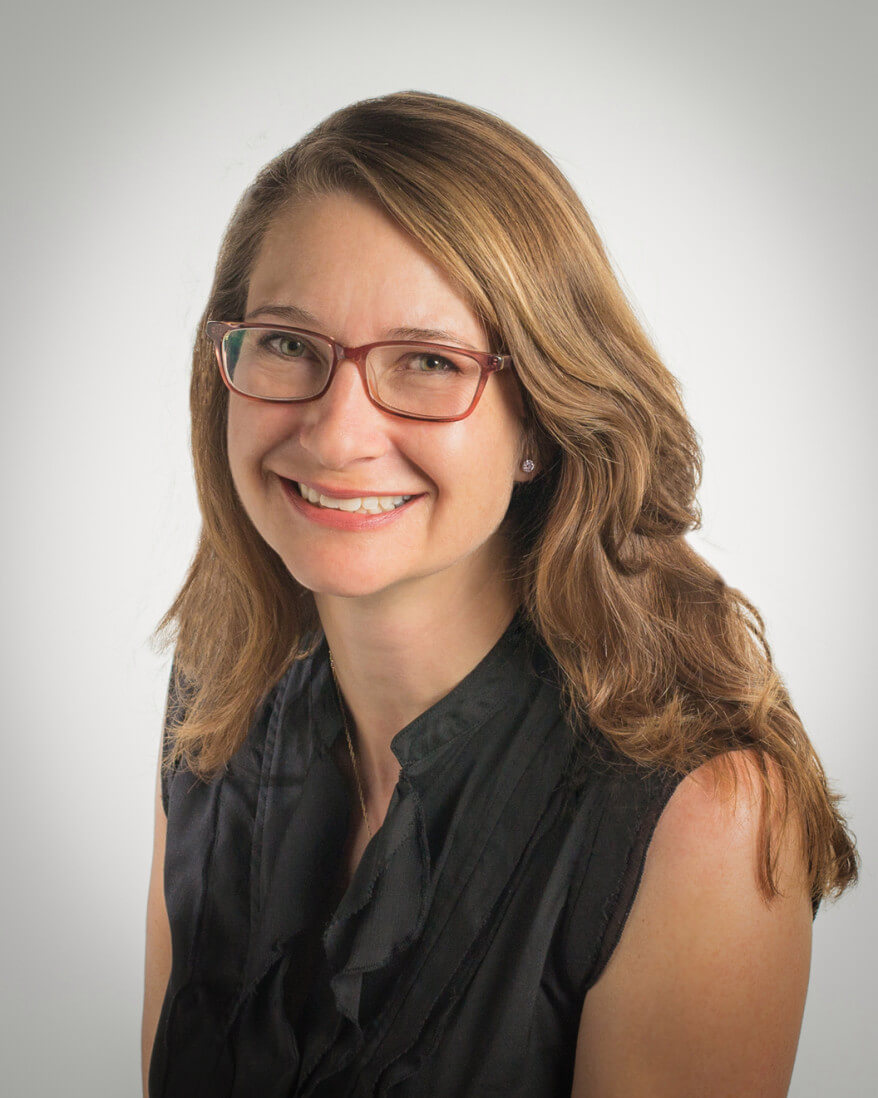 Heather Skyler writes about business, finance, family life and more. Her work has appeared in numerous publications, including the New York Times, Newsweek, Catapult, The Rumpus, BizFluent, Career Trend and more. She lives in Athens, Georgia with her husband, son, and daughter.