Article Summary
House hacking is the practice of earning income from your own homes or real estate. This includes everything from renting out subunits in a multifamily property to building a secondary unit on your own land. House hacking is a creative way to supplement your home's income and may even pay off your mortgage or other housing expenses.
House hacking may sound like it involves the dark web or describes a dystopian novella that involves appliances coming to life. But in reality, house hacking could be a smart move for savvy real estate investors that want extra cash flow.
However, house hacking isn't for everybody. When renting out part of your primary residence or a rental property, you become a landlord of that property. This means maintenance work and maybe additional housing expenses. So why does it make so much sense for homeowners to try this out? And is it feasible for those with a single-family home or apartment?
What is house hacking?
House hacking is the concept of finding new and interesting ways to make money from renting your primary residence or rental property. With the additional rental income, you may also reduce the price of housing for you and your family.
Simply put, house hacking is being thrifty and business-like with real estate investing. This can include renting rooms, having a separate Airbnb space, or even using a garage as paid storage.
What are the benefits of house hacking?
House hacking is a smart way to get extra cash flow in your household. While you may think this requires a lot of real estate or property space, you don't need much to house hack. Generally speaking, you just need to own your property.
Sometimes you might not even need that. If you live in a multi-unit building, talking to your property manager can get you the green light you need.
In many cases, homeowners use house hacking as a way to ensure that they can make their monthly mortgage payments (or monthly rent) on time. This is one of the most reliable ways to make money and turn your massive investment into real income. With the right strategies in place, even new real estate investors can gain financial independence by house hacking!
What should I consider before house hacking?
While house hacking can be a great and lucrative hobby to help with living expenses, this only happens with the right house hacking strategy. When determining a strategy, ask yourself the following questions:
How much money can I invest? If you have money for an investment property, then you'll have more options available to you. Though this also depends on the purchase price of the rental property, you can also choose to live in one of the other units in a multi-unit property.
Do I have a lot of time on my hands? If you do, you may be able to act as your own property manager or work towards improving your property value for a flip.
What skills do I have? Tenant vetting, advertising, customer service, and construction can all prove useful if you want to house hack.
How much demand does my area have? Like with any other option, you need to conduct market research before you decide to rent. Are you in a small town with lots of forest trails nearby? Or are you near a city with easy access to transportation?
House hacking is a great introduction to real estate investing but can be expensive to maintain. Before making any final decisions, consider these questions and even consult other real estate investors to make the right choice for you.
Along with a strategy for implementing your house hacking plans, you also need to consider which home loan gives you the best financing. SuperMoney offers multiple tools and comparisons that ensures you choose the best loan for your lifestyle.
Do I have to pay income taxes on my house hacking income?
Yes, you have to pay income taxes on your house hacking income. Even though it may feel like passive income, house hacking is technically a business (even if you're just freelancing or investing), which means you need to pay taxes on it.
Because taxes for freelancing and investing work can get complicated, we suggest hiring a good CPA for this.
What are some great house hacking ideas?
Not sure how others make their home a source of income? Take a look at the most reliable house hacking ideas we've found.
Purchase a multifamily property
If you want to become a real estate investor, you may want to employ an old-school real estate investing strategy. You can get a Federal Housing Administration (FHA) loan for owner-occupied financing with a multifamily property. This means you can live in one unit, and then rent out the others.
An FHA loan also applies to a rental property with a separate entrance. Of course, you'll be responsible for mortgage payments as well as housing expenses. Because of the additional expenses and difficult tenants, you'll probably have negative cash flow for the first few years.
Offer available rooms in your home for short-term rentals
If you're looking for a simpler introduction to property management, try renting a spare room or couch space to a person on a trip. If you have a guest room or two, renting rooms with a complimentary breakfast may grab considerable attention from backpackers looking for a cheap alternative to hotel rooms.
You can offer rooms through various platforms. Most people prefer using a mobile app that has security and backing, like Airbnb. However, you can also post ads on local bulletin boards or forum sites and get the same type of room rentals. It's up to you to determine which route suits your needs.
Get some roommates
If you live in a "one unit" apartment or one of the country's many single-family homes, you can still get some rental income from this layout. The best way to house hack in a single-family home is to draft a comprehensive rental agreement for new roommates.
If done correctly, you might be able to get a monthly mortgage payment out of your housemates' rent. Of course, you'll have to live with people you may or may not know. Keep this in mind when developing a house hacking strategy.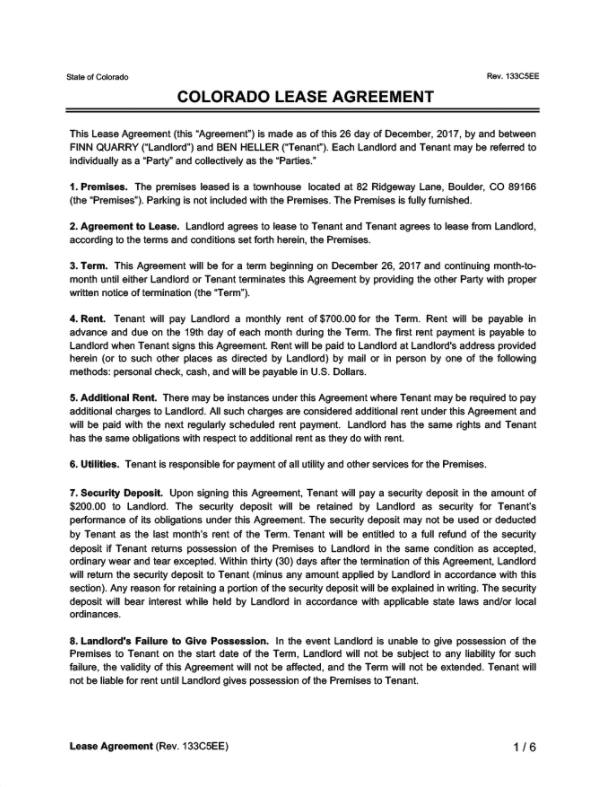 Build a guest house on your property
People with single-family houses may be able to add an accessory dwelling unit on their property. With a secondary, detached dwelling unit on your property's land, you may attract more interest than properties sharing a single space.
Many budding real estate investors do this to get a rental property on their primary residence. Check local laws to find out what you need to get started.
Provide rental space on your property
You don't need to rent a room to have a rental income from your property. Some apps allow you to rent out storage space in your home. This might be a good idea if you are leery about renting a room, but still want to make a real estate investment and earn a passive income.
This may also be a perfect option for someone who is interested in real estate investing but isn't yet ready to share a living space.
Flip your primary residence
Did you know that you can flip a home while you live in it? It's true. A live-in flip involves doing construction room by room and often becomes a DIY project. New house hackers who don't want to share their living space might want to consider this option.
Pro Tip
Scout out "fixer-uppers" and prepare to learn how to do your own home repairs. However, you can't legally perform all renovations, so make sure that the repairs required are doable on your own.
How can I finance my investment property?
Love the idea of having financial freedom through house hacking? You might be in luck. There are tons of different ways to get the money you need for house hacking and real estate investing.
FHA or VA loan
Both FHA and VA loans allow you to purchase single- and multi-unit properties with up to four units. These are government-backed loans that are perfect for first-time homeowners or your first rental property. They tend to have low down payment minimums, too.
If you have difficulty finding lenders, you can also alleviate housing costs with help from the Federal Housing Administration. These loans can be obtained with as little as 3.5% down for an FHA loan and no money down for a VA loan.
Conventional loan
You can also speak to a real estate agent about getting a conventional loan. A conventional loan often requires a down payment of at least 20% of the asking price. However, if you're interested in renting out a multifamily property, the purchase price may be larger.
To purchase multifamily properties or real estate you won't live on, a conventional loan may be the only choice you have. Read up on our home buying guide to better understand what loan is right for you.
The BRRRR method
BRRRR isn't an initial funding method, but it does offer a way to make it easier to snap up rental properties. This stands for Buy, Rehab, Rent, Refinance, and Repeat.
Using this method, you can remodel a property before renting it out for a limited time. Most real estate investors recommend a renting period of around six months. After the tenants move out, you refinance the property with a long-term loan or opt for a cash-out refinance. Provided your remodel increased property values, a cash-out refinance can support your next investment property.
Is it possible to house hack and BRRRR?
Yes! While you may have to juggle a lot at once, there's no law prohibiting these strategies. It's becoming the most common way to ensure that you get a good start in real estate investing.
In some cases, people even use personal loans to buy homes after they've amassed enough money through the BRRRR method.
How long should I house hack?
House hacking can become a lifelong career or a short-term strategy. There are no limits to the length of time you can house hack. Some do it until they no longer owe mortgage payments, and others do it for their entire life.
How can I tell if a property is a worthwhile investment?
Maybe you found a single-family home that doesn't need much work, or you found some real estate that someone started flipping but never finished. Even though a house looks good on the outside, consider these factors before purchasing an investment property.
Determine your net operating income
Finding your net operating income (NOI) requires a bit of math. To calculate your NOI, estimate how much money you would receive for rent and subtract the net operating costs of a mortgage and taxes.
Your net operating costs include taxes, advertising your unit, and also performing any maintenance or repairs on the units. Since landlords are responsible for this work, keep these expenses in mind when calculating your NOI.
Once you calculate your NOI, determine if the costs outweigh the benefits. Does this look like too much money? Are there ways you can cut back on expenses without sacrificing quality?
Consider your mortgage payment
Finally, look at how much your mortgage is. If your net operating income would be less than your entire mortgage payment, then you'll operate at a loss. On the other hand, if you see that your housing costs are significantly lower than your NOI, you might be in luck!
Key Takeaways
House hacking is the practice of using your home to generate additional income by renting out rooms or otherwise using your home as an asset.
You don't need to own your home to house hack, since even renters may have the ability to sublet their rooms or living space.
Financing for house hacking can include anything from an FHA loan to a traditional loan.
Before investing in a property, determine your NOI and whether house hacking will result in positive cash flow.
Start house hacking with the right home loan
Of course, the right start to home hacking begins with a good loan that keeps the startup costs low.
Whether you want to invest in a small home or a multifamily property, home loans are a necessary step in the process. That's why you should check out what SuperMoney says about current home loan rates and the best home loans on the market.