Article Summary
You want to order food online and have it delivered to your home. But you don't have a debit card or credit card. Or you just don't want to use your card. Can you still get the food delivered? Yes, you can. You can pay directly from your checking account for that restaurant meal you crave. This article will tell you how.
Ordering things online from the comfort of your home has never been easier. Using your credit or debit card as a payment method takes seconds. And it allows you to buy things without ever having to leave home. But what about when it comes to ordering food? Can you use your online checking account to order food online? Yes. If you want to order food online using your checking account, you can. Let's take a closer look at how you can go about it.
Why would you order food online with your checking account?
A big reason that many people prefer to do this is simply convenience. Being able to decide what you want without having to leave the couch is a great feeling. Not only that, but some companies will even deliver the food to you. So you can order food from your favorite restaurants without ever having to leave your home!
There's another reason people use their checking account to purchase food online: no card to pay with. If you don't currently have a credit or debit card, you may need to use your checking account.
You may lack a payment card for any number of reasons. Whatever they are, lacking a debit card or credit card can make ordering online difficult. Even ordering food in person can be much harder — if you don't have cash readily available.
Order food online with a checking account number
Along with a few other big-name categories, food is one of the most popular things people love to buy online. Because of this, many online retailers allow customers to order food using their checking account number. This lets the retailers attract more business.
But how do you pay online using your checking account information when you buy food online? There are a few things that you need to do before using your checking account number to order food online.
Create your account
Before ordering food online, you have to create accounts with companies you want to buy through. There are plenty to choose from today. Many businesses now offer online services and encourage customers to order online. Companies like PayPal, DoorDash, and Grubhub come immediately to mind. These and other companies let you use your checking account number to shop online and order food.
Enter your bank account information
Once you create your account, you will need to input your bank account information. You can use your account to order food online only after you've done this. Typically, you'll need to enter your bank account number and your bank routing number. Then the company will verify these. You'll also need to complete a form and provide document(s) verifying you are who you say you are. Once your bank account and identity have been verified, you're ready. You are good to order food online using your checking account number.
Where can you buy food online using your checking account?
Buy through Amazon
Amazon as a company loves to get its business into new areas to give it more depth. So it shouldn't come as a surprise that it has a hand in online food orders. Amazon offers a wide range of food choices to pick from. Since it owns brands like Whole Foods, the variety of food you can choose from is extensive.
As you know, Amazon is one of the largest online companies in the world. So it shouldn't surprise you that it is set up to let you use your checking account to order food online. Paying with a bank account is easy once you create an Amazon account.
Get set up to use PayPal as your payment method
PayPal is a great way to order online goods, including food, using your checking account. Setting up an account with PayPal is easy. You will just need some basic information to add your bank account. Then you'll be off to the races when it comes to ordering online food.
What's great about PayPal is that you don't have to be limited to just food when you order online. Once you've input your checking account information, you can do a lot more than order food. You can order online services and goods wherever they accept PayPal for payment.
Open a DoorDash or Grubhub account
Companies like DoorDash and Grubhub are food delivery services, not food vendors. They deliver food from all of your favorite places to eat. The companies' model is simple. You order your food through their website or mobile app, then they pick up the food and bring it to you for a fee. This is huge if you want convenience for your orders and don't want to leave your house. Then, they bring it right to your front door!
Setting up an account is free and easy. All you need to do to start online food ordering is enter some basic information. This includes
your checking account number
your bank's routing number
some other personal information
First, set up your account and make your online checking account your payment method. (A traditional checking account works just as well.) Second, order your first meal. Third, get delivery at home and enjoy. It's as easy as that.
Key takeaways
You don't need a debit card or credit card to order food online for home delivery. If you have a checking account, you can use it instead.
You'll need:

Your checking account number
Your bank's routing number
Documents to prove your identity, like a driver's license

This article has probably made you hungry, so why not try ordering some food online right now?
Bottom line
Most places accept credit cards and debit cards for payment. But this doesn't mean cards are your only payment option. Some vendors let you use your checking account number to pay for food. So this is certainly an option for you if you want to utilize it. Most companies encourage online shopping through their websites. Companies from which you may be ordering food are no different.
Letting you use your checking account number to order food is a new option some are offering. It's one more way for businesses to drive customers to their stores. Once you input the account number for your checking account into the system you want to buy food through; you're off to the races.
And this isn't like those races where greyhounds chase after what they only think is food. Instead, at the end of this race, you'll actually get to eat that satisfying meal you're chasing. Bon appétit!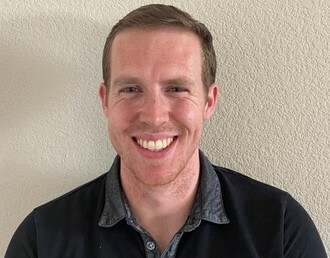 Scott Hickam is an accomplished finance writer and editor for SuperMoney. He provides actionable advice across many subject areas. With a bachelor's degree in Accounting and Finance from Fresno Pacific University and a MBA from Texas A&M University, Scott has credentials in investing, retirement planning, and personal finance.