Over the last 10 years, investors funneled many billions of dollars into the personal loan market. These investments came in the form of venture capital, various bond structures, and even direct investments in loans. Fueled by this influx of capital (and some innovative technologists), the once stagnant personal loans industry exploded with double-digit growth rates.
Has the personal loan boom reached its peak? How has the pandemic affected the personal loans market? SuperMoney's 2021 personal loans industry study will answer that question while also providing a detailed look at the consumer lending sector as a whole. Let's get started.
Our study will take an in-depth look at the most important personal loan statistics. Here is a summary of the key statistics to consider when analyzing the consumer lending industry.
Key personal loan statistics
The percentage of loan accounts in a hardship status continues to increase across all sectors, but particularly for personal loans and auto loans. In May 2021, 6.15% of personal loan accounts are in hardship.
In 2020, there were 3.1 million new personal loan accounts for a total of 42.7 million. In other words, near 12% of consumers had a personal loan.
Personal loans are one of the fastest-growing consumer debt products. At the end of 2020, the existing personal loan debt (secured and unsecured) was $323 billion.
The average price dispersion of personal loans is 7 percentage points. Comparing several lenders can save you a lot of money in interest.
Since 2012, unsecured personal loan balances have more than tripled ($48.3 billion vs. $151 billion).
The average balance for new unsecured personal loans is $4,815 in Dec 2020, which is around $1,400 less than in 2018.
Interest rates were low compared to credit cards: an average APR of 9.51% in 2020.
The average personal loan balance was $16,458 in 2020, up by $199 compared to 2019.
The two Washingtons bookended the personal loans balance ranking. Washington State has the largest average personal loan balance with $28,366, and the District of Columbia has the lowest average personal loan balance with $10,400.
The most common reason for obtaining a personal loan is to consolidate debt and refinance credit card debt. Thirty-five percent of personal loans issued through SuperMoney were used to consolidate debt.
In 2020, originations were down by 26.5% year-over-year. This is a big difference compared to the 24.5% growth in 2018.
In 2020, unsecured personal loans had a delinquency rate of just 3.04%. That is a 0.79% drop since 2016.
The share of loan originations taken by subprime borrowers has dropped slightly to 63%. It was 64% in 2018 and 68% during the recession of 2007.
What is a personal loan?
Personal loans, also known as consumer loans or installment loans, are closed-end uncollateralized sources of credit. This means that, unlike mortgages and most auto loans, they don't require collateral. And unlike credit cards, they have fixed payments for a specific period of time.
Read this for more information on credit card debt and the consumer credit card industry.
A brief history of personal loans
Although borrowing is as old as mankind, large-scale lending operations have focused primarily on secured loans for most of history. Secured personal loans were usually based on property, such as mortgages, vehicles, family heirlooms (pawn loans), or next season's harvest.
The reason is obvious. Few lenders want to risk being left with a handful of worthless loan contracts. Asking for collateral made lending a viable business. Unsecured loans were mainly left to fringe and underworld lenders who had other methods to secure their investment.
After World War II, new forms of credit –such as payday loans, credit cards, overdraft protection, bank lines of credit, and unsecured personal loans– became more popular.
Personal loans, credit scores, and statistics
Dramatic changes in technology and financial theory have accelerated the growth of unsecured personal loans. Lenders now have access to mountains of publicly available financial data and the credit scoring tools and software required to analyze them. The advent of centralized credit bureaus and credit scoring models are a driving force for unsecured lending.
Now, lenders can base decisions on applied statistics instead of relying entirely on human judgment. This makes underwriting unsecured personal loans faster, cheaper, and financially viable.
So how big is the personal loans industry?
As of 2021, the value of consumer loans at all commercial banks to be $1.535 trillion in the United States alone (source).
Consumer unsecured loans, also known as personal loans, only represent a small percentage of consumer debt. However, its size varies significantly depending on the source you choose and how you define personal loans. TransUnion has the total balance of unsecured personal loan balances in 2020 Q4 at $148 billion.
The growth of personal loan balances dropped to 3.2% in 2020 (from 26% in 2015)
The year-over-year growth of personal loan balances has been in the double digits since 2013, but it dropped to 3% in 2020.
The median value of installment loans has more than doubled in the last 25 years.
The balance of personal loans for families was $18,000 in 2019 (latest data available). That's more than double the median amount in 1992, even after taking inflation into account ($8,280 in 2016 dollars).
Nevertheless, unsecured loans have a lot of room for growth. According to the Federal Reserve's Report on Economic Wellbeing of U.S. Households, only 10% of respondents applied for a personal unsecured loan in the previous year. The big players on consumer credit are credit cards (65%) and auto loans (26%).
Personal loans may be the easiest form of unsecured credit to qualify for.
In 2016, one in three credit card applicants were denied at least once. Only one in four personal loan applicants was denied. Student loans have a lower denial rate (14%), but that's because 92% of student debt is made up of federal student loans (source), which are subsidized by the government.
Personal loan APRs vary by an average of 7.1 percentage points depending on the lender
When shopping for a personal loan, the lender you apply with matters—a lot. Lenders will offer a wide range of annual percentage rates (APR) to the same borrower. To determine exactly how much borrowers can save by comparing several lenders, we analyzed nearly 150,000 loan offers to over 15,000 borrowers who applied for a loan via SuperMoney's loan offer engine. We found that the average difference between the highest and lowest APR offer (for the same borrower and loan term) was 7.1 percentage points.
Note that these loan offers were for the same person, with the same credit score and income. Personal loans with a 36-month term had the widest range of APR offers, 9.5 percentage points, while 24-month loans had the narrowest range, 3.6 percentage points.
Borrowers with fair credit (580-669) benefit the most from comparing multiple lenders
Personal loans are typically credit-based products. This means the cost of the loan is based on the credit risk of the borrower. The most widely used credit score is FICO, which ranges from 300 to 850. However, that doesn't mean people with the same credit score get the same interest rates with every lender. Even the same people get completely different interest rates and terms depending on the lender. The wide range of APRs offered to the same borrowers highlights the importance of comparing multiple lenders.
Consumers with fair (580-669) and good (670-739) credit had the largest price dispersion and therefore had the most to gain from comparison shopping. There was a difference of 8 percentage points between the average minimum and the average maximum rate. However, what is probably most surprising is that for consumers with excellent credit (800+) price dispersion was wider than the difference between their average APR and borrowers in the FICO bracket below.
So, for consumers with excellent credit, not taking the time to comparison shopping could be the equivalent of dropping an entire credit score bracket. In these cases, comparison shopping can save you more money than increasing your credit score by 100 points.
The average interest rate for personal loans is nearly 4 percentage points lower than 20 years ago
Interest rates vary widely by lender and loan type. The rate of 24-month personal loans offered by commercial banks is a baseline rate that the Federal Reserve reports on a quarterly basis.
Personal loans rates and credit card debt consolidation
The classic sources of debt consolidation loans are secured loans, such as home equity loans and mortgage refinances. However, personal loans with low interest rates have become an increasingly popular method to pay off credit card debt. This is because personal loans are easier to qualify for, but that is only part of the story.
The difference in the average interest rates for personal loans and credit cards with a balance has increased since 2003 when they were roughly the same (~12%) to a spread of more than 4% in 2019.
Notice how personal loans, auto loans, and mortgage rates follow a similar downward trend, but credit card rates are increasing. Check our credit cards industry study for more information on this trend.
Washington is the state with the largest average personal loan balance
Washington has the largest average personal loan balance with $28,366. District of Columbia is the state with the lowest average personal loan balance: $$10,400.
FinTech lenders control the largest market share of unsecured personal loan balances
Since 2010, the personal loans sector has seen a sharp increase in the number of lenders and significant shifts in the market share of unsecured installment loan balances.
In 2010, financial technology (fintech) lenders were not even a bleep on the radar. By 2015, Fintech lenders owned 17% of the unsecured personal loan balances. Fast forward to 2019, and fintech lenders controlled 39% of the market share.
Although all lender types have lost ground to Fintech lenders, traditional finance companies were the biggest losers with a 19% drop in market share from 2010 to 2019.
What is a fintech lender?
A fintech lender is an online lender that bases its underwriting, risk assessment, funding, and marketing on financial technology. Most lenders, including traditional banks and credit unions, now fit this description. But the term is generally used for startups and relatively new firms that operate exclusively online and use alternative data sources and new credit models that traditional banking channels don't consider.
Only 42% of personal loans are subprime
The personal loan sector has the reputation of being a product for higher-risk consumers. Although subprime borrowers are still well represented, most of the growth is in the prime and near-prime risk tiers. As the market grows, the lion's share of personal loans is shifting to moderate-risk borrowers.
In 2019, near-prime and prime borrowers represented 52% of originations for credit unions and traditional finance companies and 51% of Fintechs' originations. Credit unions actually had a higher percentage of subprime lenders than fintech companies (9% vs. 6%).
Compare that with the risk type distribution of borrowers by lender type in 2015. All lender types except traditional finance companies have squeezed out subprime lenders from their portfolios. In 2019, only 6% of fintech loans were subprime, while in 2015 it was 30%.
One of the key advantages of 'fintech lenders' is that they have been more willing to expose themselves to regulatory risk around using alternative data sources for underwriting or leveraging emerging technologies like machine learning in their underwriting algorithms. While these emerging technologies may be able to more accurately determine the default risk of potential borrowers, legal grey areas exist around the disparate impact on protected classes or providing proper adverse action documentation, for example. (source).
What are the key business models and capital sources for personal loan lending?
There are three key models personal loan lenders use to source capital. Some lenders combine multiple capital sources in hybrid funding models.
Fractional Reserve Banking – In the traditional banking model, loans are funded from the deposits of bank customers. This is the method banks (such as Discover or Bank of America) and credit unions use.
Direct or Balance Sheet Lending – Loans can also be funded by the balance sheet of the loan origination company, also known as balance sheet lenders. These lenders may issue bonds/credit facilities to fund their balance sheet and then lend out money at enough of a premium to make a profit. Their credit facilities are typically secured by the loan portfolio. Balance sheet lenders may also choose to sell off groups of loans in securitizations to provide liquidity. Fractional reserve banking gives banks a significant cost of capital advantage. As a result, balance sheet lenders tend to be more popular in the non-prime space which banks tend to avoid and where higher interest rates can better support the arbitrage occurring. NetCredit is an example of a direct balance sheet lender.
Marketplace Lenders – Finally, some companies use a marketplace model where prospective borrowers can access funds from investors who invest directly into loans. In this model, the marketplace investors take on the default risk and earn interest directly on the loans they fund. The marketplaces themselves generally earn an origination fee for originating the loan and a servicing fee while the loan is still active. Marketplace lending companies, such as LendingClub, Peerform, and Prosper, primarily use this business model. However, many companies also take some of the risk by funding part of the loans with their own funds (balance sheet lending) in a hybrid model, such as Avant.
Marketplace lending platforms and unsecured loans
Marketplace lending platforms are changing the way individual consumers and small businesses shop for loans, by combining big data with innovative financial tools. These new lenders offer new anti-fraud mechanisms and sophisticated credit models that are attractive to borrowers and investors alike.
According to a report by PwC, 56% of banking CEOs are concerned about the threat of new entrants in the lending industry, and 81% are worried about the speed of technological change (source).
Who is the target audience of unsecured consumer lending?
Unsecured personal loans are a popular source of credit. But what type of consumers apply for unsecured consumer loans?
This is what we know about borrowers of installment loans:
In the last 30 years, the percentage of families with installment loans has remained stable across all family structures (source).
There is a strong correlation between having children and installment loans. Age is also an important factor. About 67% of couples with children have installment loans, while only 28.5% of single people over 55 without children have them (source).
The median value of installment loans has doubled for most demographics. Couples without children are the exception. (source).
Upper-middle-class families are the most likely to have an installment loan. Around 60% of families with incomes between the 40 and 90 percentile have an installment loan. But families with the 80% to 90% highest incomes were the most likely to have an installment loan.
Why do people get personal loans?
One of the attractions of personal loans is you can use them for practically anything. Consumers use them to pay for luxuries, such as vacations, expensive weddings, or large purchases, or to cover unexpected household expenses, such as home or car repairs. More than 50% of installment loan borrowers had less than $5,000 in their emergency fund (source).
SuperMoney currently generates tens of thousands of personal loan applications per month. According to SuperMoney's loan application data, the main reason borrowers get a consumer loan is debt consolidation (35%), household expenses (19%), and medical expenses (9.9%).
Repeat customers are a big opportunity for lenders
A 2017 report by Experian revealed that 67% of personal loan borrowers had a balance on their credit cards and 31.5% of the borrowers who paid off a personal loan applied for a new loan within a few months.
According to the same Experian report, 68% of borrowers that get a new loan shortly after closing another installment loan do so with the same company (source).
What is the state of personal loan delinquency rates?
As of Q4 2020, only 2.68% of personal loans are delinquent (60 days or more past due) (source). Serious delinquency rates (+90 days) are even lower. After rising to a high of nearly 1.46% in 2019, 90 to 180 days past due delinquency rates have dropped dramatically to pre-recession rates of 0.89% in 2020. Delinquency rates for borrowers 60 to 89 days past due are down to 0.65% as a national average (source). However, not all states are made equal when it comes to delinquency rates.
Wyoming is the state with the lowest delinquency rate
Wyoming is the state with the lowest delinquency rate for personal loans with a 0.16% 60-89 days-past-due (DPD) rate. The state with the highest delinquency rate was Georgia with a 0.77% DPD (source).
The year-over-year delinquency totals are low. However, the percentage of accounts in hardship is still high and the debt burden on American consumers is close to all-time high levels. Overall personal debt — including mortgages, auto loans, and student loans– hit $14.56 trillion in Q4 2020 (source)
What is the future of consumer lending?
Personal loans have sustained strong and regular growth in recent years. We have seen more than a 30% increase in the last five years. The average debt balance per borrower in unsecured personal loans has also grown consistently until 2020. In 2015, it was $6,876. By 2020, it grew to $9,025, a 4.7% increase from 2019 (source).
In 2020 Q4, both personal loan balances and the number of consumers with personal loan accounts dropped. Total personal balances dropped to $148 billion, a 7.8% drop from 2019 Q4, and the number of consumers with a balance dropped by 7.3% to 19.2 million users. Subprime borrowers saw the largest drop (25.4%). Originations, also decreased by 30.7% in 2020Q3 when compared to 2019Q3.
The pandemic has disrupted the personal loans industry and caused a sudden drop in originations in 2020. In 2021, we expect a steady growth in new originations — particularly among prime borrowers — and a return to pre-COVID demand for personal loans. As unemployment drops and wages increase, Americans are likely to feel more confident about their financial future, which usually means more spending and an increase in personal loan originations.
What is causing this decline in growth?
It's impossible to point to one cause but these factors are certainly playing a role:
This cooling-off comes on the tails of aggressive venture capital fundraising that fueled a battle for market share. In many cases, funding for marketplace lenders was flush but ultimately fickle.
The appetite for credit has dropped during the pandemic as consumers adjusted their consumption to avoid unnecessary purchases and expenses.
The multiple stimulus packages and extended unemployment benefits have also reduced the demand of personal loans.
What is driving the increase in lenders?
According to Dr. Nonna Sorokina, Professor of Finance at The College of New Jersey, " The widespread availability of reliable and secure internet services, increasing coverage of the population and relatively easy and inexpensive access to extended geographic area lowered barriers to entry into the industry and prompted a rapid growth in new entrants."
Online lenders, such as Rise and NetCredit, have penetrated previously underserved areas where there was little or no competition from traditional banking services. Lower-income borrowers and people who live in areas without access to bank branches now have more options. Some lenders specialize in certain groups of borrowers, such as loans for members of the military, medical loans, or wedding loans.
These new entrants may not always have the deep pockets of traditional banks but they don't have to deal with the same regulations as traditional banking institutions. As Julapa Jagtiani and Catharine Lemieux argue in a report on Fintech Lending for the Federal Reserve Bank, "Fintech has been playing an increasing role in shaping financial and banking landscapes. Banks have been concerned about the uneven playing field because fintech lenders are not subject to the same rigorous oversight."
Is this growth sustainable?
"In the near-term, I would not be overly optimistic regarding the growth in consumer loans," says Dr. Sorokina.
Predicting financial trends is risky but two trends indicate that this growth will level off: interest rates and competition.
Interest rates have been at historic lows for nearly a decade but The Federal Reserve Bank is gradually increasing them. Higher interest rates will probably reduce lending volumes.
The other factor is competition. As Dr. Sorokina explains, "Competition is generally viewed as a positive force, but it is much more complex in banking. Competition in banking is known to increase the risk for the economy and to backfire eventually. Think how mortgage loans were cheap and available to nearly anyone recently, and how the resulting crises hit hard on those same consumers. Since then, regulators pay more attention to lending practices that result from increased competition."
The Bottom Line
Here's a quick summary of what we know about the personal loans market.
The consumer lending market is a favorite source of credit for millions of consumers and it's growing.
Household expenses, debt consolidation, and medical expenses are the main reasons consumers get a personal loan.
The growth rate of new loan originations is stagnating.
Nevertheless, the consumer lending market still shows solid economic fundamentals.
The access to credit for consumers has increased and so have personal loans' balances.
Delinquency rates are low.
Interest rates are starting to rise, which could reduce consumers' appetite for credit. However, the slow return to "normal" may also push consumption and increase demand for personal loans.
Consumers like personal loans because they offer lower interest rates and faster distribution of funds than most other sources of credit. However, rates and speed of funding vary widely from one lender to another. Borrowers can save money by comparing rates and terms before accepting a loan offer.
Check out other in-depth industry studies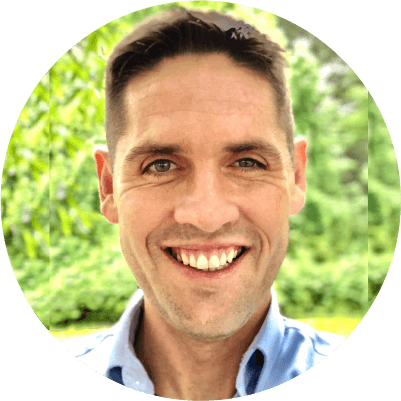 Andrew is the Content Director for SuperMoney, a Certified Financial Planner®, and a Certified Personal Finance Counselor. He loves to geek out on financial data and translate it into actionable insights everyone can understand. His work is often cited by major publications and institutions, such as Forbes, U.S. News, Fox Business, SFGate, Realtor, Deloitte, and Business Insider.