Summary:
House hunting can be overwhelming, especially during a tumultuous real estate market. To ensure you find your dream home, make sure you know how much house you can afford, get pre-approved, and start scanning housing market apps to get a better idea of home prices.
Buying a house is a dream for many families. Unfortunately, it's one of the milestones that's far easier said than done. The home-buying process can be an expensive one, on both your checking account and your emotions.
With so much to worry about, it's easy to get discouraged or give up altogether, especially as a first-time home buyer. In this article, we're sharing 11 house-hunting tips sure to make the process easier.
1. Know what you can afford
The most important first of searching for a home is knowing your budget. Going into the house hunt without a budget in mind can lead to serious problems, including not being approved for your mortgage or getting stuck with a mortgage payment you can barely afford.
When considering your home budget, you can use an online mortgage calculator to determine your possible monthly payment for principal and interest. But remember, your actual costs will be considerably higher than that.
A few things that will be included in your monthly housing expenses are:
Loan principal and interest
Property taxes
Homeowners association (HOA) dues
Home maintenance
Water and utilities
Experts generally recommend that your monthly housing payment be 28% or less of your monthly gross income. This percentage is known as your front-end debt-to-income ratio (DTI). But you must also think of your back-end DTI, which is the percentage of your gross income going toward all debt, including your house payment. Experts recommend keeping your back-end ratio at 36% or lower.
Setting your budget will also help you know how much to save as a down payment since it's usually a percentage of the home's purchase price.
Pro Tip
When deciding
how much house you can afford
, rely on your own assessment of your finances rather than your financial institutions. Lenders often pre-approve borrowers for more than they should reasonably spend on a home.
2. Get pre-approved ahead of time
Before you start the home search, you'll want to get pre-approved for a mortgage. Pre-approval is a process where a mortgage lender looks at your financial picture to determine whether you're likely to qualify for a mortgage and how much you're likely to qualify for. This step can also give you an idea of what interest rates you might be eligible for.
Pre-approval is important for a few reasons. First, you'll need a pre-approval letter to start making offers on homes. Many sellers won't even entertain an offer from someone who hasn't been pre-approved since it shows they aren't as serious of a home buyer.
The other reason pre-approval is so important is that it gives you some confidence you'll actually be approved for your loan. When lenders pre-approve someone for a loan, they take a deep dive into their finances, including running their credit and looking at income verification documents.
After all, the last thing you want is to have your offer on a home accepted only to discover your credit or income prevents you from qualifying for the mortgage. Using our comparison tools, you can find out whether you pre-qualify for mortgages without impacting your credit score.
3. Narrow down your must-haves
Searching for a home will be significantly easier if you narrow down your must-have list for a home. Once you've narrowed down this list, you can avoid looking at homes that don't fit your requirements.
Your must-haves might include things like the number of bedrooms, number of bathrooms, square footage, office space, garage space, or a big yard. You'll also want to set some location parameters. You may want your new home to be within a certain city, school district, or neighborhood.
Just make sure that you're being realistic as you set your must-haves. If what you want is realistically out of your budget or isn't even available in your area, then you're setting your real estate agent up for failure from the start.
Pro Tip
In addition to setting your must-haves, it's also helpful to write down some nice-to-haves. These are things that would be really nice to have in your new home but aren't necessarily deal breakers. For example, maybe you'd love a home with updated appliances and a fenced-in yard. While these would be in your dream home, you're also willing to buy a home without them and then add them later.
4. Scope out house-hunting apps and websites
Start looking at real estate websites like Zillow, Trulia, and Redfin as soon as you start the home search, even if you aren't quite ready to start making offers. This online search can give you an idea of what the real estate market in your area looks like. You can see what homes you like are selling for, as well as which neighborhoods have high or low inventory.
It's also helpful to use these websites to look at recent sales. You can see the original asking price and the final sale price to get an idea of whether houses in your area are selling for more than the asking price. In addition to real estate websites, you can turn to a multiple listing service (MLS), which is a database real estate professionals create and use to help their clients
5. Find the right real estate agent
Having the right real estate agent by your side can make or break the home-buying process. A good agent can make the process far less stressful.
First, an agent can send you homes that are available to help you find your dream home. They'll have access to a multiple listing service that may give them information about new homes more quickly than you can find it. They can also help you set realistic parameters. If your wishlist isn't realistic for your budget, your agent can let you know that.
Finally, a good agent will help you through the entire process after you've made an offer on a home. They'll communicate with the seller's agent to coordinate the appraisal, inspection, closing, and more.
Pro Tip
A real estate agent is someone who has the necessary licensing to work as a buyer's or seller's agent in your state. A REALTOR is an agent who is a member of the National Association of REALTORS. REALTORS are held to a higher code of ethics and professional standards by their association.
6. Avoid emotional decisions
Searching for a home is an emotional process, so it's easy to make emotional decisions. One of the emotional decisions that many potential buyers make is making an offer on a house that doesn't meet their requirements as far as their budget or their must-have list.
It's understandable — you see a beautiful home, and you can just picture your family there. But you don't consider the fact that it's slightly over budget or that it doesn't have an office space, even though you work from home.
Yes, it's important to move quickly in this housing market. But taking a bit of time to breathe and talk things over with your realtor can help you avoid an emotional decision that you ultimately regret later.
7. Don't worry about cosmetic issues
Have you ever looked at a house and found yourself hating the paint color or kitchen backsplash? We've probably all been there, and it's true that cosmetic issues can make it difficult to picture your life in a home.
However, don't let those issues hold you back from making an offer on an otherwise-perfect home. After all, you can easily replace curtains and paint colors. Focus on the things you can change about a home.
8. Consider the neighborhood
When you're shopping for your next home, it's easy to focus just on the house itself. The problem is that the neighborhood you live in can have a major impact on your quality of life, and it's important to find the right one.
Here are a few questions to ask yourself when deciding whether a home is in the neighborhood you want to live in:
If you have children, what school district is the home in?
How long will you have to commute to work?
Are there any amenities within walking distance?
How close are the homes?
Will you feel safe walking outdoors?
Is the house on a major street?
What are the future plans for the neighborhood?
What is the condition of other homes in the neighborhood?
Which way are home values trending?
9. Be prepared to move quickly
It's important not to rush and put an offer on a home before really considering whether it's right for you. But it's just as big of a home-buying mistake to drag your feet and wait too long.
In the housing market, especially in a seller's market, homes tend to get many offers and sell quite quickly. A seller might accept an offer within a day or two of the house going on the market, and if you took too long to think about it, you could miss it.
Pro Tip
A good agent will communicate with the seller's agent and ask when they'll be looking at offers. It's common for sellers to set a deadline. For example, a house might go on the market on a Wednesday morning and communicate to buyers' agents that they'll be looking at offers on Monday at noon.
10. Don't get attached
If you've been through the house-hunting process before, you've probably experienced the heartbreak of getting attached to a home, only to have your offer rejected.
When you find what seems like the perfect home, it's easy to get attached. It's easy to convince yourself that your offer will be accepted and even start planning your life in the home. Try to avoid getting too attached to any home until you know for sure it'll be yours.
11. Get a home inspection
You've probably heard that some buyers waive inspections to increase their chances of having their offers accepted.
Unfortunately, skipping an inspection can lead to major problems for the buyer if it turns out there's something wrong with the house. The last thing you want is to close on a home only to discover that it needs tens of thousands of dollars of repairs.
FAQs
What is house hunting?
House hunting is the process of looking for a house to buy or live in. Most buyers work with a realtor to help them find the perfect home, while others do their search themselves.
How do you stay motivated when house hunting?
There's no doubt that shopping for a home can be discouraging, especially if the homes in your area have increased in price or if there are lots of bids on each home. The best way to stay motivated is to know your local housing market, be realistic about what you can afford, and avoid getting attached to any houses before you have an accepted offer.
Is house hunting stressful?
Searching for a home can be stressful, especially during a seller's market. However, the process can be significantly less stressful when you're financially prepared and have the right professional helping you in your search.
How long do most people spend house hunting?
According to the National Association of Home Builders, the majority of buyers searched for more than three months before going under contract on a home. The amount of time it will take you depends on your budget, the housing market in your area, and what you're looking for in a home.
Key Takeaways
House hunting can be a stressful and emotional process, and it's important to be prepared with the right tips and strategies.
You can prepare for your search ahead of time by knowing your budget, getting pre-approved, and finding the right real estate agent.
Before you make any offers, know your must-haves for a home, including what you want in a neighborhood.
You can make your home-buying process less stressful by avoiding emotional decisions, not getting attached to homes ahead of time, and not dragging your feet on making an offer when you find a home you love.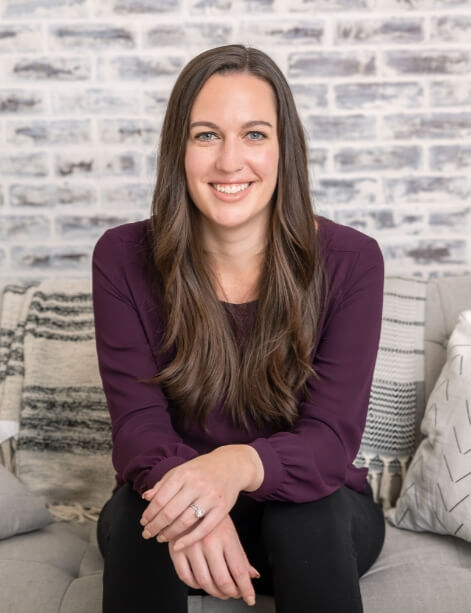 Erin Gobler is a Wisconsin-based personal finance writer with experience writing about mortgages, investing, taxes, personal loans, and insurance. Her work has been published in major outlets, such as SuperMoney, Fox Business, and Time.com.