When a new symbol lights up on your vehicle's dashboard, your stomach drops. "How much is this going to cost," you wonder. Most of us rely on our automobiles to keep our lives going along as usual: taking our children to school, running errands, and going to work.
Being so, when something goes wrong, it usually needs to be fixed right away. However, if the problem costs several hundred or even thousands of dollars, it can be difficult to up and fix.
Aside from keeping up with regular maintenance, one way to help prevent the more expensive repairs is to learn the common complaints about the vehicles you are considering buying. With this knowledge, you can pick one that has a reputation for working well.
Read on to discover the top 10 vehicles you should avoid, according to consumer car complaints, and then learn financing strategies you can use if you do run into an expensive repair.
Top 10 vehicles to avoid
CarComplaint is an online resource where people share their automotive complaints, and it's a great tool to learn about common car problems by model. Below you'll find CarComplaint's 10 worst-rated vehicles and the most common car problem for each of them. Unfortunately, buying one of these as your next used vehicle can be a set up for financial disaster.
1. 2002 Ford Explorer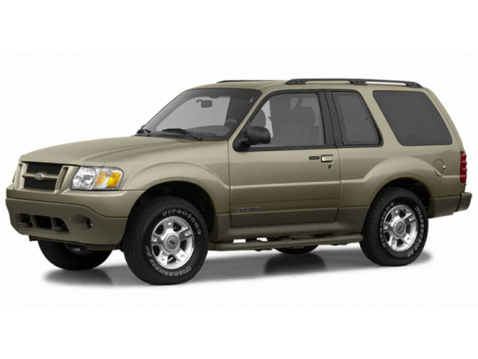 CarComplaint has named the 2002 Ford Explorer the worst vehicle on record and has said you should "avoid it like the plague." Ouch! The biggest problem is the transmission. It notoriously fails at about 95,000 miles and often requires to be rebuilt, which costs around $3,000.
The next most common part to go is the wheel bearings around 90,000 miles, which can cost up to $1,000. Other common problems include the rear panel cracking right through the Ford symbol and the gear shift lever falling off. If you see one on a used car lot, keep walking.
2. 2003 Honda Accord
This vehicle has a widespread problem with the transmission. It often begins to slip after 100,000 miles and needs to be replaced, which costs around $3,000 on average. Another annoying problem is that the stereo backlight often goes out after a few years and requires a PCB replacement that can cost around $300. Additional issues include the clear coat coming off and excessive oil consumption.
3. 2011 Hyundai Sonata
The 2011 Hyundai Sonata has a problem where the engine seizes without warning. The average repair cost is about $5,000 and the average mileage at the time of seizing is around 90,000 miles. A class action lawsuit in 2015 found the 2.4-liter engine to be defective. Beyond the engine, many report steering problems such as a clicking noise when turning, as well as shaking, wobbling and clicking while driving.
4. 2011 Jeep Grand Cherokee
The 2011 Jeep Grand Cherokee's main issue is electrical. Many people report that this car is hard to start or won't start at all, and it turns out it's due to the Totally Integrated Power Module (TIPM) going bad. The typical replacement cost is about $1,200 and the average mileage at the time of this problem is 50,000. Another common problem is with the leather dashboard wrinkling up around 55,000 miles, which has a hefty price tag of $1,565 to replace.
5. 2004 Ford Explorer 
The Ford Explorer makes the worst list again with the 2004 model. The problems from the 2002 model related to the transmission, wheel bearings, and rear panel are again present. The rear panel is the most common car complaint appearing around 75,000 miles and costing $450 to replace. To add insult to injury, engine failure also occurs around 90,000 miles and comes with an average repair cost of about $4,000.
6. 2013 Nissan Altima
The 2013 Nissan Altima has shown to have problems such as transmission failure, the CVT vibrating and running roughly, whining from the power steering pump, and windshield cracks. The CVT is the most common problem, appearing around 45,000 miles and costing $3,000 to replace. This car is now out of warranty too, so all repairs will be out-of-pocket.
7. 2014 Nissan Altima
This model continues to have the same complaints as the 2013 model. However, the shudders and jerks showed up earlier, around 28,000 miles and cost around $4,700 to replace, on average.
8. 2013 Hyundai Elantra
Hyundai vehicles typically don't have major problems, but the 2013 Elantra ruins that good streak. It has shown premature tire wear, pulling to one side, brakes grinding at a low mileage, and significantly lower gas mileage than EPA estimates. New tires are typically needed around 25,000 miles at the cost of about $800.
9. 2000 Dodge Intrepid
The biggest problem with the 2000 Intrepid is regarding models with the 2.7L v6 engine. They have oil sludge that results in engine failure around 90,000 miles. The typical repair cost is about $4,200.
10. 2001 Honda Civic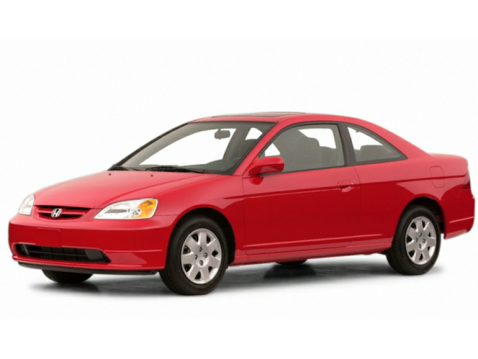 The 2001 Civic is the most-recalled car ever. The number one problem is transmission failure, which results after an average of about 100,000 miles and costs around $2,300 to repair. The front airbag was also recalled after 10 years due to it shooting out pieces of metal when it deploys.
How to finance car repairs
What if you already have one of these cars, or have another one that needs an expensive repair?
The cost to own and operate a car is upwards of $8,000 per year, and a good portion of this money goes towards repairs and maintenance."
Richard Reina, a life-long automotive enthusiast and product training director for CARiD.com, says, "The cost to own and operate a car is upwards of $8,000 per year, and a good portion of this money goes towards repairs and maintenance."
How can you afford the repairs if you don't have an emergency fund to cover it? Here are two financing strategies.
Unsecured personal loan
Unsecured personal loans provide you with a lump sum of cash to use for whatever you want, including car repairs. You will need to apply and get approved based on your credit and financial profile.
Being that the loan is not secured, you are the security. If your credit isn't great, don't worry; there are several lenders that lend to fair credit or even bad credit. The key to finding the best personal loans is to compare the loan amounts, loan terms, interest rates, fees, and customer service that lenders offer.
SuperMoney has created a personal loan engine that can help you find out what you qualify for without hurting your credit. You answer a few questions and then receive quotes from various lenders competing for your business. Then, you can compare those lenders by reading our reviews and real-user ratings.
Get your personalized rates here.
Credit card with a no-interest introductory period
Another option is a credit card with a no-interest promotional period. Many credit card companies offer cards with an introductory period in which interest is not charged.
These periods can range from three months up to almost two years. This can allow you to use the card to pay for your car repairs and then pay off the balance during the introductory period, without paying any interest.
You will have to get approved for the credit card, again based on your credit, and will need to get approved for a credit line high enough to cover the car repair costs (click here to learn about getting a credit card with bad credit).
Further, be sure you can pay off your balance before the introductory period ends or your balance will be subject to an interest rate which is often much higher than a personal loan.
A few great cards with a no-interest period are the Citi Simplicity Card with a 21-month intro period, the Discover It Card and BankAmericard Card with 18-month intro periods, and the Chase Slate and Chase Freedom with a 15-month intro periods.
Browse more cards by clicking here and ticking the box in the left-hand menu for "Low APR."
Manage your auto repair costs
Auto repair costs can blindside us all, and you have likely experienced that at one point or another. However, by reviewing consumer reports on car complaints which reveal lists of major car problems, you can avoid the vehicles that will cost you the most.
Aside from that, remember that there are many financing strategies that can help you to get your vehicle fixed right away without costing you an arm and a leg. Personal loans and credit cards with a no-interest intro period are both viable options.
Shop around to ensure you get the best deal, starting with getting pre-approved. Get your free personal loan quotes here
Jessica Walrack is a personal finance writer at SuperMoney, The Simple Dollar, Interest.com, Commonbond, Bankrate, NextAdvisor, Guardian, Personalloans.org and many others. She specializes in taking personal finance topics like loans, credit cards, and budgeting, and making them accessible and fun.