Article Summary
Tax preparation can be expensive, but it's available for free if you know where to look. The IRS Free File program, for example, is a great option, but it's by no means the only way to get free tax help.
Filing income tax returns used to mean laboring over paper forms, boxes of receipts, pencils, and even a calculator. While some taxpayers continue to file their taxes the old-fashioned way, most turn to software solutions to streamline their tax prep and complete their taxes on their own.
Many commercial tax-prep companies (and even the IRS) provide apps designed to make filing returns online easier. Other financial apps not directly related to filing taxes provide services that simplify your process of itemizing deductions and hunting for tax credits.
Best of all, many of these apps offer free online versions or are totally free.
Where can I get free tax help?
Enlisting a trained professional to help you with your taxes can reduce your stress and ensure the best possible outcome. But it's important to choose the right help for your situation and be aware of all available options. So how do you decide which one is the right fit for you? Here are some examples of programs that offer free tax help to certain groups.
IRS Free File
The IRS Free File Program is a public-private partnership between the IRS and many tax preparation and filing software companies like TurboTax, TaxAct, TaxSlayer, EZTax Return 1040Now. It provides two methods to prepare and file their federal income tax online for free: traditional IRS Free File and Free File Fillable Forms.
Who is eligible for IRS Free File?
Only taxpayers whose adjusted gross income (or AGI) is $72,000 or less qualify for any IRS Free File partner offers.
Free File Fillable Forms are electronic federal tax forms anyone can fill out and file online for free. If you choose this option, you should know how to prepare your own tax return. Please note, it is the only IRS Free File option available for taxpayers whose income (AGI) is greater than $72,000. Anyone can use IRS Free File to prepare and file your federal income tax online for free.
Volunteer Income Tax Assistance (VITA) program
The Volunteer Income Tax Assistance program is a free offering from the IRS. Its purpose is to provide free tax return services to taxpayers in the United States who meet certain criteria. Overall, the goal of VITA is to make tax prep and tax filing simpler, easier, and accessible to all people.
Who qualifies for VITA?
The VITA program has operated for over 50 years, offering free tax help to people who generally make $57,000 or less, persons with disabilities, and limited English-speaking taxpayers who need assistance in preparing their own tax returns.
In addition to VITA, the TCE program offers free tax help, particularly for those who are 60 years of age and older, specializing in questions about pensions and retirement-related issues unique to seniors. For more information on VITA, visit the official website of the IRS VITA program.
IRS Tax Counseling for the Elderly (TCE)
The TCE program offers free tax help to people who are 60 years of age or older. The IRS oversees the TCE program, but the individual TCE sites are run and operated by volunteer tax professionals who want to help people file their tax returns properly. For more information, visit the TCE locator site.
IRS Directory of Federal Tax Return Preparers
The IRS maintains a directory of federal tax return preparers with credentials. These include enrolled actuaries with valid PTINs, CPAs, enrolled retirement plan agents, Annual Filing Season Program Record of Completion recipients, and attorneys.
You can search by country, zip code, distance, and/or last name to find qualified tax preparers near you.
AARP Foundation tax help service
AARP Foundation offers free tax preparation services from IRS-certified volunteers. If you need help with your taxes but can't afford to pay a professional, this is a great option for tax return preparation and filing. The program mostly focuses on people over the age of 50 with low to moderate yearly income.
National tax preparation chains
National tax preparation chains are brick-and-mortar organizations where you can walk in and speak with qualified tax preparation specialists. Examples include Liberty Tax Service and H&R Block.
Where can I get my taxes done for free?
The IRS's Volunteer Income Tax Assistance (VITA) and Tax Counseling for the Elderly (TCE) programs offer free basic tax return preparation to qualified individuals.
Tax help for tax debt
There is help available if you are struggling with tax debt. You can apply for IRS payment plans, submit an offer in compromise, or ask for Currently Not Collectible status if you currently can't afford to make any payments. You can apply for these and other tax relief options by yourself. However, some people benefit from hiring a tax relief company or a tax professional that specializes in tax debt.
Selecting a tax relief company is not something you want to leave to chance. You need a tax relief firm that has a solid reputation, provides a free initial consultation and has certified tax experts on staff (preferably tax attorneys). After reviewing dozens of tax relief firms we recommend the following companies.
Online tax preparation services
Online software tax preparation services like TaxAct and FreeTaxUSA are platforms that streamline the tax prep process. They often feature user-friendly dashboards that guide you through the tax filing process.
Not sure which tax preparation service is right for you? The comparison table below can help you find the best option for your needs.
Free tax apps and online services
IRS2Go
You can't actually file your income tax return with IRS2Go, but it does offer a slew of other helpful features. This app lets you make a payment, find free tax preparation assistance, sign up for helpful tax tips. You can also use it to track the status of your e-filed federal tax return and refund. IRS2Go is free for both iOS and Android devices and is available in Spanish as well as English.
TaxACT Express
TaxACT Express lets you prepare and file simple federal and state tax returns for free. It offers a redesigned W-2 capture (so you can easily upload your W-2), supports mobile and desktop devices, and tracks your returns and your refund. And its low cost makes it one of the cheapest ways to e-file your taxes, beating both TurboTax and H&R on value.
TaxACT Express is compatible with iOS and Android mobile devices and includes both free and paid versions.
TaxSlayer apps
TaxSlayer isn't as well known as some of the players in the tax preparation space, though it's been iterating on its tax software since the 1990s. The TaxSlayer mobile app allows users to file simple tax returns right from their mobile devices along with its online tax filing programs. TaxSlayer Free is free for 1040 filers. TaxSlayer Classic lets you import past data and provides additional support and will set you back $17 for federal returns and $22 per state.
FreeTax USA
FreeTax USA allows you to file your federal taxes for free, though you'll have to pay extra for state filing and personalized support. And it's okay if you haven't used it before — you can import your information from TurboTax, H&R Block, or TaxACT. If you pay $6.99 for the Deluxe version, you'll also get features like Audit Assist, Priority Support, and Amended Returns. The software is best used on browsers rather than mobile devices.
Credit Karma Tax
Credit Karma's tax software is completely free — for federal taxes, state taxes, and all other tax forms. Its customer service and support resources are somewhat limited relative to some of its competitors. But if you're looking for an up-and-down free service that won't shoehorn in any last-minute charges, Credit Karma Tax is a great option.
H&R Block apps
H&R Block offers a slew of tax apps to make your tax season a cinch. With the MyBlock app, you can estimate your refund, check your balance, view transactions, upload tax documents, and even view your return and e-file status. And with H&R Block Tax Prep, you can prep and file your taxes from the convenience of your mobile device. Just tap to upload last year's return from any tax preparer and upload your W-2, and they'll import all your information. They also provide tax experts to answer any questions you may have along the way.
If your tax return is simple enough, check out H&R Block Free Edition, where you can file online for free while securing every deduction and credit available. H&R Block apps are available on Android and iOS mobile devices.
TurboTax apps
Along with its online and desktop software, TurboTax offers a suite of mobile apps to aid in tax preparation. TaxCaster lets users estimate their tax refunds. To track charitable donations and sync them to your TurboTax account, try the It'sDeductible app. And the main TurboTax Mobile app helps you make a seamless transition between smartphones, tablets, and computers in completing and filing income tax returns.
It's only compatible with iOS mobile devices; the other apps work with iOS and Android mobile devices.
How to get free tax help
As you can see, there are many ways to get free tax help and make sure your taxes are filed correctly and on time.
For the elderly, TCE can be a great option.
The income tax assistance VITA program offers free tax help from volunteer professionals.
There are also options for tax return preparation assistance for those with limited English proficiency who may have difficulty understanding complex tax terminology.
Get the free help you need today with any of these great options.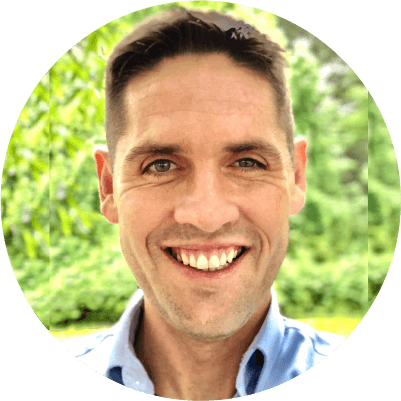 Andrew is the Content Director for SuperMoney, a Certified Financial Planner®, and a Certified Personal Finance Counselor. He loves to geek out on financial data and translate it into actionable insights everyone can understand. His work is often cited by major publications and institutions, such as Forbes, U.S. News, Fox Business, SFGate, Realtor, Deloitte, and Business Insider.