Summary:
Having a 768 credit score, regarded as "Very Good" by the FICO credit score model, can profoundly influence your financial journey. Not only does it sway lenders' decisions when assessing your applications for various credit types such as personal loans, credit cards, leases, and mortgages, but it also affords you more favorable terms. With this score, you are likely to secure lower interest rates on loans, making your credit endeavors more affordable. If you aim to enhance your credit score further, consider timely settlement of any overdue payments, ensure the accuracy of your credit history, and contemplate diversifying your credit portfolio for a healthy credit mix.
A credit score of 768 is in the "Very Good" range (740 to 799) and is reserved for consumers that consistently display responsible financial behavior. With a 768 credit score, you should enjoy access to a wide selection of loans and credit cards. However, keep in mind that credit approval is never a guarantee, and your interest rates might be slightly elevated compared to those with an "Excellent" score, depending on the lender.
But does a "Very Good" credit score leave any room for improvement? Can you enhance your score to secure lower interest rates further? Absolutely! While it isn't an overnight task, there are several strategies you can employ to boost your credit score and ascend to an "Excellent" rating. Continue reading to gain insights into the components of a credit score, what a 768 score implies for your financing options, and how you can incrementally improve your score.
How is Your Credit Score of 768 Determined?
Understanding how your 768 credit score is calculated provides a foundation for improving it. Your credit score is based on different factors, each contributing uniquely to the overall score. These factors include:
Payment history: This factor has the most significant impact on your credit score. It reflects your track record of making on-time payments for your bills, loans, and credit card balances.
Amounts owed: This represents your credit utilization ratio, that is, the amount of credit you're using compared to your available credit limit. Maintaining a ratio below 30% is ideal to have a positive effect on your credit score.
Length of credit history: The age of your oldest and newest credit accounts and the average age of all your accounts contribute to your credit score. Even inactive accounts can benefit your score if they've been open for a long time.
Credit mix: Having a mix of different types of credit (credit cards, auto loans, mortgages, etc.) can show lenders that you're capable of managing various forms of credit responsibly.
New credit: The number of recently opened credit accounts and the number of inquiries into your credit history can affect your score. Each time you apply for a loan or credit, the lender checks your credit history, which is counted as an inquiry.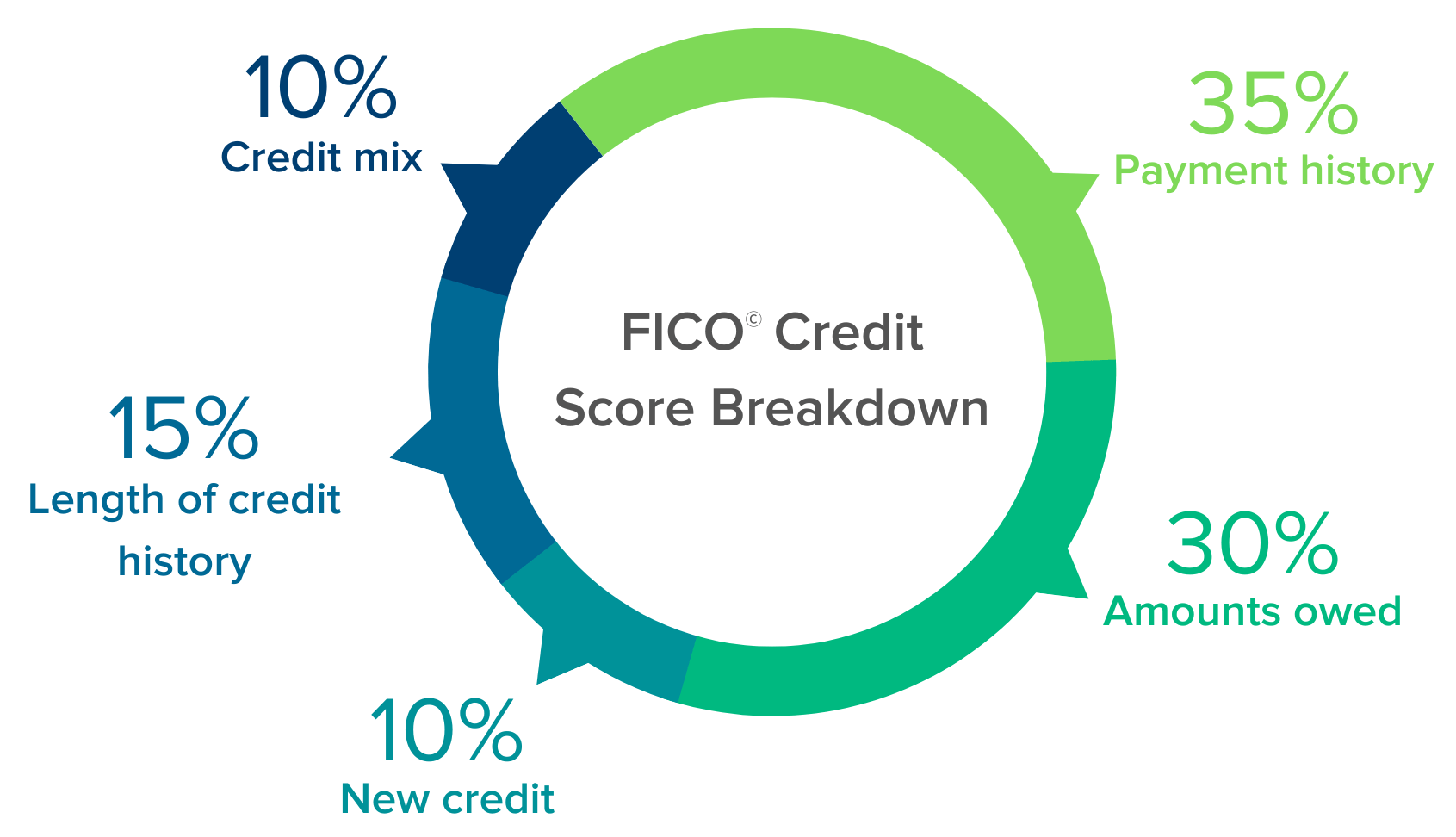 What Does Your Credit Score of 768 Mean?
A credit score of 768 falls into the "Very Good" category. This indicates that you're a relatively low-risk borrower, which can be appealing to potential lenders. However, there's always room for improvement, and increasing your score even further can unlock even more financial opportunities.
| Credit score range | % of consumers | Delinquency rate |
| --- | --- | --- |
| 300-579 | 16% | 61% |
| 580-669 | 17% | 28% |
| 670-739 | 21% | 8% |
| 740-799 | 25% | 2% |
| 800-850 | 21% | 1% |
How Does Your 768 Credit Score Stack Up?
A 768 credit score is considered quite good, and you are likely to be offered better than average interest rates and more favorable terms on loans and credit cards. However, remember that credit scores are continually evolving, and it's important to maintain good financial habits to keep your score high.
The table below links to in-depth articles for all credit scores.
What Can You Get with a 768 Credit Score?
A 768 credit score opens the door to a variety of financial opportunities. Here are a few examples:
Credit Cards: With a "Very Good" credit score, you'll likely qualify for credit cards with lower interest rates, higher credit limits, and more attractive reward programs.
Loans: Whether you're applying for a personal loan, auto loan, or home loan, a higher credit score can secure you lower interest rates, saving you a significant amount of money over the life of the loan.
Rental Applications: Landlords often check potential tenants' credit scores. A high score can increase your chances of being approved for a rental application.
Common credit cards for a 768 credit score
There are numerous
credit cards
that you could apply for with a 768. Nonetheless, the best card for you hinges on your expenditure habits and financial objectives. With the comparison tool provided below, you can explore various credit cards designed for those with a 768. Alongside reviewing the APRs you're eligible for, ensure to familiarize yourself with the fees you may need to pay, including annual fees.
Frequently chosen personal loans for a 768 credit score
Similar to credit cards, a 768 permits you to apply for a range of personal loans, including both secured and unsecured loans. However, to pinpoint the best personal loan for you, it's necessary to evaluate all your options.
Auto loans with a 768 credit score
Fortunately, over half of all approved
auto loans
are made to applicants with FICO scores above 661, as per Experian. Although a score of 768 doesn't guarantee you an auto loan, you stand a good chance of being approved. Nevertheless, to ensure you secure the most favorable loan conditions, you may want to accumulate funds for a larger down payment or work on improving your credit score prior to applying for auto loans. As shown in the table below, a higher credit score can save you hundreds of dollars over the duration of the loan.
Credit score
APR
Monthly payment
Total interest paid
720 - 850
6.511%
$237
$1,386
690 - 719
7.744%
$243
$1,661
660 - 689
9.573%
$252
$2,076
620 - 659
10.739%
$257
$2,345
590 - 619
15.055%
$279
$3,372
500 - 589
16.484%
$286
$3,723
*Rates above for a $10,000 48-month used auto loan.
Having said that, numerous auto loan lenders have previously approved applicants with a 768.
Mortgages and home loans with a 768 credit score
Those with credit scores above 620 typically comprise a large percentage of successful
mortgage
applicants. Similarly to auto loans, enhancing your score can save you substantial amounts of money on a mortgage.
Credit score
APR
Monthly payment
Total interest paid
760 - 850
6.129%
$304
$59,416
700 - 759
6.351%
$311
$62,014
680 - 699
6.528%
$317
$64,104
660 - 679
6.742%
$324
$66,652
640 - 659
7.172%
$338
$71,841
620 - 639
7.718%
$357
$78,556
*Rates above for a $50,000 30-year fixed rate mortgage.
That said, your credit score isn't the only criterion mortgage lenders examine in your application. Alongside your credit, lenders will also evaluate your debt-to-income ratio (DTI), which illustrates what portion of your income is committed to repaying debts. Ideally, this ratio should be as low as possible. Most mortgage lenders prefer a DTI below 43%. If your DTI is under this threshold, you can begin comparing mortgages for a 768, such as those shown below.
Student loans with a 768 credit score
Fortunately, student loans are some of the most straightforward to obtain with a credit score of 768. As most students are still in the process of
building credit
, it's reasonable for student loans to have less rigorous credit prerequisites. Indeed, federal student loans typically don't require a minimum credit score. While private student loan lenders generally impose stricter requirements, a score of 768 should still allow you to secure the financing you need.
Strategies to Improve a 768 Credit Score
While your credit score is already in the "Very Good" range, you can still take steps to improve it:
Keep making payments on time: Timely payment of your bills and debts is crucial for maintaining and improving your credit score.
Maintain a low credit utilization ratio: Try to use less of your available credit. A lower credit utilization ratio can improve your score.
Avoid opening too many new credit accounts at once: Each time you apply for new credit, it can lead to a hard inquiry on your credit report, which can temporarily lower your score.
Regularly check your credit report: It's crucial to review your credit report regularly and dispute any errors you find, as these can negatively impact your score.
FAQs
Can I get approved for credit with a 768 credit score?
Definitely! A 768 credit score sits in the "Very Good" range and can help you get your hands on various types of credit, such as credit cards, car loans, and personal loans. You're also a likely candidate for home loans, but keep in mind, the exact terms and interest rates you get will depend on a few other things too like your income and your current debt situation.
Is a 768 a good credit score for buying a house?
Yes, it is! With a 768, you're looking at a pretty good chance of qualifying for a mortgage. But don't forget, being approved for a home loan isn't just about your credit score. Lenders will also take into account things like how much debt you have in comparison to your income, how stable your employment is, and how much you're planning to put down on the house.
How much can I borrow with a 768 credit score?
Having a 768 sets you up well to qualify for a decent loan, but the exact amount you can borrow will also depend on things like your income, the type of loan you want, and each lender's specific rules. Just because you can potentially borrow a big amount, doesn't mean you should. Always stick to what you can comfortably pay back.
What benefits does a 768 credit score offer?
A 768 credit score comes with some pretty cool benefits. You can expect potentially lower interest rates on loans, a smoother ride when it comes to rental approvals, and possibly better car insurance rates. Plus, you'll have access to some pretty good credit cards with nice rewards.
Is a 768 credit score rare?
A 768 is considered "Very Good," and while it's definitely something to brag about, it's not exactly rare. There's a decent chunk of people with scores in this range.
Why is it hard to get a 768 credit score?
Working up to a 768 isn't a piece of cake because it takes consistent, responsible credit behavior. You need to be on top of paying all your bills on time, keep your credit usage low, and have a good mix of credit accounts.
How reliable are credit monitoring services like Credit Karma?
Credit monitoring services like
Credit Karma
give a solid estimate of your credit score and are great for keeping track of any changes. But remember, when it comes to the final word on your creditworthiness, lenders might use slightly different models or versions of credit scores.
What's the highest possible credit score in the US?
The FICO and VantageScore models both top out at 850 for the highest possible credit score. But getting all the way there is pretty rare, and it takes some seriously impressive credit management over a long time.
Key Takeaways
A 768 puts you in the "Very Good" credit range as per FICO standards, and a decent number of Americans fall into this bracket.
Remember, your payment history is a major factor when your credit score is calculated.
If you're aiming to boost your score, make sure all your payments are on time, maintain low credit utilization, and have a healthy mix of credit accounts.
Having a 768 credit score typically means you'll have a relatively easy time getting approved for loans or credit cards, including mortgages and car loans.
Improving your credit score from "Very Good" to "Excellent" is a journey rather than a sprint. Continue demonstrating responsible credit behavior to reach that coveted 800 and above.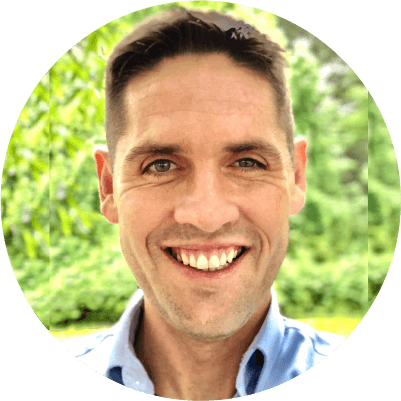 Andrew is the Content Director for SuperMoney, a Certified Financial Planner®, and a Certified Personal Finance Counselor. He loves to geek out on financial data and translate it into actionable insights everyone can understand. His work is often cited by major publications and institutions, such as Forbes, U.S. News, Fox Business, SFGate, Realtor, Deloitte, and Business Insider.