This comprehensive auto loan industry study investigates the latest data sources to reveal important auto financing trends and statistics.
The U.S. auto loan industry continues to expand on the back of a 9-year growth in new auto loans. On the surface, the numbers look promising for auto lenders.
Total auto loan debt increased to $1.3 trillion in 2020.
17 million vehicles sold in 2019 (4.7 million cars and 12.2 million light trucks).
The average credit scores of borrowers are at historical highs: 725 for new and 662 for used vehicles.
The average auto loan amount is at a record high of $32,480.
Auto loan volume and originations are at an all-time high.
The average credit score for borrowers has never been higher.
However, auto lenders do have reasons for concern.
Year-over-year growth is slowing down.
Demand for auto loans still high but lower than last year.
Delinquency rates are growing, particularly among subprime borrowers.
So what is the state of the U.S. auto finance market? Are we in the middle of an auto loan industry bubble? What can we expect from the sector in 2020?
This report will try to answer those and similar questions. We will take a good look under the hood of the auto financing industry and see how outstanding balances, originations, and delinquency rates are looking for key demographics.
But first, let's take a step back and see how the auto loan industry fits in the economy as a whole.
The auto financing industry and the U.S. economy
The auto loan industry might not attract as much attention as the mortgage or student loan industries, but it is a key driver of the U.S. economy. Consider this. In 2019, Americans bought 17 million vehicles. Auto companies and their suppliers are responsible for 3% of the U.S. GDP (source). In short, it is the largest manufacturing sector — not to mention employer — in the United States.
These levels of production are possible thanks to auto loans.
Over 81% of new cars are financed
It's not just new cars either. Although you may expect new cars to be financed, 54% of used cars were also bought with a loan or lease. This dependence on financing is nothing new. These percentages have barely changed in the last 8 years.
29% of new vehicle sales are leases
It's easy to forget about the importance of leasing in the auto industry, particularly in the new auto sales sector. Consider this. Nearly a third (29%) of all new vehicles are leased. That is a 37% growth since 2010.
Auto loan debt is the third-largest source of debt in the United States
Auto loan debt represents 10% of all household debt. Mortgages (70%) and student loan debt (11%) were the only sources of credit with larger loan balances.
The overall auto debt in 2019 Q3 increased by $5 billion since 2018 Q3. Notice this is much lower than the $584 billion in loans originated in 2018 because ongoing auto loan payments lower the total auto debt balance.
Auto loans are the second most common source of credit
There are more than 113 million auto loans in the United States. Credit cards are the only source of credit with more accounts. However, auto loans typically have much larger balances than credit card accounts.
Auto loan debt grew by 81% in the last 10 years
According to a recent Experian report, vehicle loans and leases outstanding have soared to a record high of $1.3 trillion and auto loan balances have grown by 81% since 2009.
The auto loan industry reported a 4% increase in its year-over-year growth
It was good while it lasted, but the extended run of record sales is slowing down. However, the last quarter we have data for still saw a 4% year-over-year growth in originations.
Demand for auto loans hits a 10-year low
Banks report a lower interest in auto loans. This is partially a seasonal fluctuation but it follows an overall trend of reduction in interest for auto loans. These statistics are based on a survey the Federal Reserve performed on 74 banks. About 25.5% reported a reduction in interest in auto loans while 7.3% noticed moderately higher rates.
Lenders, particularly banks, are tightening credit requirements
Lenders, especially banks, are playing it safe and restricting credit even though delinquency rates are still relatively low.
This forces captive lenders, such as Ford Motor Credit and Honda Financial Services to loosen credit requirements to maintain sales growth. However, it's not captive lenders who have the highest ratio of subprime borrowers.
Prime borrowers, more expensive cars, and longer terms drive auto loan growth
Despite the drop in year-over-year growth, auto loan debt continues to rise. The growth is driven mainly by prime borrowers who are paying more than ever for new and used cars.
77% of auto debt is attached to prime borrowers
Borrowers are not spread evenly among lenders when it comes to credit profiles. Consider, for instance, auto finance companies, also known as non-bank financial companies (or NBFCs).  Half the outstanding loans owned by auto finance companies were originated by subprime borrowers. In contrast, small banks and credit unions only have 14% of their auto loan balances invested in subprime borrowers. The graph below provides more details on the outstanding auto loan balances by credit profile and lender.
The average loan amount for new and used cars has never been higher
On average, Americans borrow $30.5k for new cars and $18.4k for used cars. That represents a 26% hike in the last 10 years.
The average loan term for new vehicles is over 66 months
In 2018, the average loan term was 69 months. That is 10 months more than 10 years ago. But it's not just new auto loans. The average auto loan for used cars also grew by seven months from 55 to over 65 months.
Average auto loan rates have grown by 20% in the last 3 years
The average interest rate for four- and five-year auto loans are still historically low, but they have increased by around 20% in the last 3 years. Compare our current rates with 20 years ago when the average rate for a 48-month auto loan was close to 10%.
Auto loan originations
Loan origination data tells us how many new auto loans were added to the auto financing market within a given period. Which helps us identify new trends in the auto financing markets. The origination data below includes both auto purchase and auto refinancing loans.
Auto loan originations hit all-time high but growth is slowing down
Growth in the auto loan industry started to stall in 2017. In 2019, origination continued to plateau. The lack of growth and the concerning increase in auto loan delinquencies — more on that below — may indicate we are entering the late stages of the U.S. economy's business cycle. However, not all states were hit equally. In some states, lenders are still reporting solid growth.
Vermont and South Dakota were hardest hit by drop in auto loans originations
The big winners of 2019 were Louisiana and South Carolina with 18% and 17% growth in auto loans. South Dakota and Vermont, on the other hand, were the hardest hit with -23% and -22% auto loan volume changes.
Drop in originations led by younger consumers
Originations among consumers above 60 have grown consistently in the last 15 years. Originations for all age groups under 60 have plateaued, but younger consumers are leading the way. This matches the delinquency rates shown below, which indicate younger borrowers are struggling with auto loan payments.
Auto loans by credit score
For years, auto loan originations have grown among buyers of all credit scores. This changed in 2019.
Buyers with great credit are driving the remaining growth
Buyers with credit scores above 760 were responsible for 33% of the $598 billion in auto loan originations from 2018 Q3 to 2019 Q3, according to the Federal Reserve Board. Subprime lenders, on the other hand, were responsible for only 22%. Nevertheless, auto loans participation is at a record high. So there are still more subprime borrowers than ever before. This is particularly concerning when you look at the delinquency rates among subprime borrowers.
Subprime borrowers are being pushed out of the market
Although lenders are tightening standards, credit inquiries continue to increase. This means more and more subprime borrowers are struggling to qualify for a loan.
The median credit score for auto loan borrowers is 710 — the highest it has been since 2010
The credit rating of the auto loan industry has never been better, since the Federal Reserve started collecting data in 2000.
Auto loan market share by lender type
We can learn a lot about the auto financing market by looking at which sources of credit borrowers are using and the changes in market share over time.
Banks and captive lenders still control the lion share of total auto financing
Credit unions and auto finance companies have been driving growth
In the last few years, credit unions and auto finance companies have aggressively increased their market share. In contrast, banks have tightened requirements and focused highly qualified borrowers.
Banks
Banks are still the biggest players in auto financing but they have lost ground to credit unions, captive lenders, and auto finance companies. As mentioned above, banks have backed away from the auto finance sector in favor of markets with wider margins. In the process, they have tightened their credit requirements. So qualifying for an auto loan with a bank can be a challenge. Typically, banks typically offer very competitive loan rates and have state-of-the-art online platforms. Banks are also an attractive option for borrowers who value having access to a local branch that can offer personalized customer care. On the downside, rates are typically higher than with credit unions and some lenders charge high fees on auto loans.
The leading banks by market share are:
Credit unions
Credit unions are responsible for 21.3% of all auto loans and 28.4% of new auto loans. Although they operate in a similar way to banks, they are nonprofit organizations owned by the depositors. This allows credit unions to offer lower fees and interest rates than even banks. While banks and captive lenders report declines in market share, credit unions continue to show strong growth. The top lender of auto loans in aggregate is CU Direct, a network of 1,100 credit unions and 14,800 dealerships. CU Direct has over 100 credit unions as shareholders that go from Arkansas Federal Credit Union to the University of Wisconsin Credit Union.
Other leading credit unions by market share are:
Captive Lenders
A captive lender is a finance subsidiary of a car manufacturer. Auto companies use them to help buyers finance their vehicles. Captive lenders dominate used financing (54.7% market share) and are the second largest auto credit source between banks and credit unions.
Buy Here Pay Here dealers
"Buy here, pay here" dealerships (also known as BHPH) are auto dealers that also finance the cars they sell. They differ from traditional dealerships in that they provide in-house financing instead of relying on third-party lenders. BHPH usually target buyers with poor credit who don't qualify for auto loans with more competitive rates and terms.
Finance Companies
Auto finance companies operate similarly to banks and credit unions. But they don't accept consumer deposits (e.g. checking or savings accounts) and are often more open to borrowers with subprime credit. The leading auto finance companies by market share are:
Regional Acceptance
Flagship Credit Acceptance
Auto loan volumes by income
It is important to consider income when assessing auto lending trends. The income of a household will determine whether it needs credit to buy a car or whether it can qualify for the credit they want. Income can also determine the rates you qualify for and the likelihood you will default on your payments.
Car ownership is a key indicator of wealth
Owning a car is among the most powerful indicators of economic progress for U.S. households. However, the high cost of buying and maintaining a vehicle is a huge barrier for low-income households.
Car owners make 3x as much as those who don't
A study published in the Journal of Planning Education and Research analyzed the relationship between car ownership and income in 1950 and 2013. The study revealed that car owners make more than three times as much as those who don't. This financial gap grew more than the gap between homeowners and renters, or those with and without college degrees.
Auto loan delinquency rates
Delinquency rates on loans tell us what percentage of the debt is overdue for payment. It can act as the canary in the gold mine and warn investors of an imminent downturn. It is probably the most useful of credit stress indicators.
Percentage of auto loan debt 90+ Days Delinquent by Loan Type
Auto loan delinquency rates look low compared to credit card and student loans. However, auto loans have the highest delinquency rate among secured loans. What is even more concerning is delinquency rates are rising for auto loans as the overall delinquency rate drops.
Delinquency rates are higher than in the aftermath of the 2008 crash
Auto loan delinquencies reached an all-time record of $62 billion ten years later in 2019 Q3 according to data from New York Fed. Delinquent loans were at 4.71% of outstanding auto loans in a period of record unemployment lows. These delinquency rates are just above the level ten years prior — in the aftermath of the 2008 crash.
The vast majority of these delinquent auto loans are "subprime" with about 22% of all auto loans categorized as subprime. Many of these subprime auto loans have been packaged by banks, similar to what was done with subprime mortgages in the years leading up to the housing crash.
Considering the current economic conditions we can be pretty sure that auto loan delinquency rates are going to soar in 2020, putting further strain on the financial system.
Auto loan delinquencies are rising but mostly because of subprime borrowers
On the surface, the credit profile of the auto loan industry has never been in better shape. Borrowers have the highest average credit score recorded. Yet, its performance is falling. Delinquency rates are rising, particularly among subprime borrowers.
Younger borrowers are struggling the most to afford their auto loans
Borrowers under 30 are 50% more likely to default on their auto loans than those in their 30s. And borrowers in their 30s are nearly twice as likely to flow into serious delinquency than borrowers in their 40. This is a recent development. In 2014, borrowers under 40 had the same delinquency rate.
A short history of the auto loan industry
Installment plans existed long before the first automobile rolled out of Henry Ford's factory. But it was auto loans that exploded the use of installment loans to finance large purchases.
We all know that assembly lines increased the volume and speed at which car manufacturers produced vehicles. However, those factories needed a steady demand for vehicles. As is the case today, cars were expensive. Few families could afford to buy one in cash. Enter the auto financing industry. Two companies that illustrate well the infancy of the auto loan industry are Ally Financial and Ford.
GM's financial ally
The first major player in the auto loan industry was General Motors Acceptance Corporation (GMAC), the financing arm of GM, which was created in 1919. Consumers had to pay 35% down and pay the balance within a year.
By 1977, GM financed its 75 millionth vehicle and introduced related products, such as mechanical coverage. In 2000, GMAC became a bank and in 2009 it transformed into Ally Bank.
Today Ally Finance — its new name — offers a wide variety of banking products. However, auto finance is still a big part of its operations. It provides financing to 18,000 dealers and more than 4 million auto buyers in the U.S.
Ford's savings plan
Ford's initial answer to GM was a more fiscally responsible option that did not meet consumers demand for immediate credit. Ford created what was essentially a savings plan that required buyers to put a down payment and make weekly payments of $5 to $10 until the car was paid. The catch is there was no credit involved. Buyers could not pick up the vehicle until it was fully paid.
In 1928, Ford Motor Credit Company LLC was created as the financing arm of Ford. While other big financing arms, such as GMAC and Chrysler now operate as separate companies, Ford Credit is still a wholly-owned subsidiary of Ford.
Banks and credit unions enter the market
In the 1950s, banks start to offer auto financing products. The implementation of vehicle identification numbers (VIN) and credit scores helped lenders manage risk more efficiently and encouraged more lenders to enter the market.
Improvements in the production quality of cars also made it possible for buyers to finance their vehicles for multiple years. Previously, lenders were concerned about offering loans with terms longer than a year because feared borrowers would stop making payments when they had to start paying for auto repairs.
Today, the automotive finance industry isn't dominated by one company. Dealers use credit aggregations systems that allow them to send standardized credit applications to multiple finance sources. In 2019, banks and credit unions own 65% of the market share. Auto finance companies, a new type of lender that didn't exist until relatively recently already has a 12% market share. Captive lenders, on the other hand, have seen their market share drop but they still own 23% of auto loan balances.
The future of the auto finance industry
These are interesting times for the auto finance industry. We are living at the crossroads of disruptive social and technological forces that are changing the way we think of transportation. Although it is impossible to be certain about what the future holds for the auto finance industry, here are some predictions based on current trends.
Auto loan interest rates will increase
Interest rates continue to grow as the Federal Reserve raises short-term interest rates. The Federal Reserve recently signaled it will keep rates steady for the rest of 2019, so we expect these increases to be modest. Nevertheless, it will be harder for car buyers to find bargains. We expect the average rate of five-year loans to hit 5.5% and four-year loans to go up to 6%.
In the short-term, market share will shift to finance companies, credit unions, and captive lenders
Banks regained market share in 2019 (35.9% vs. 31.0%) in 2019. Credit unions and finance companies lost market share but are still maintaining steady growth. Delinquency rates are still relatively low so auto lenders can keep lending requirements and terms accessible. However, this trend won't last if delinquency rates continue to rise.
Auto leasing will continue to grow
The growth trend of auto leasing shows no sign of slowing down. Leasing provides a middle-ground between auto ownership and carsharing that is gaining popularity, particularly among prime borrowers.
Mobility as a service will continue to grow
Although our thirst for auto ownership will not die overnight, it is equally clear that ridesharing and shared ownership are here to stay. These new models will help keep vehicles affordable as technology and production cost increase. However, the scale of their growth and ultimate success are still uncertain. A lot hangs on technology regulation and social acceptance.
Personal auto financing will eventually shrink
The carsharing model will ultimately cause auto sales volume to drop. If big swaths of the market choose on-demand mobility instead of buying a private car, we will need fewer vehicles. The auto finance market will shrink, and commercial financing will grow. According to a study by Deloitte, commercial auto financing could absorb 35% of the entire auto financing market.
Auto lenders will need to adapt
In 2019, dealerships originated 54.7% of all new auto loans. If the ridesharing and carsharing revolution continues, the current dealer point-of-sale financing model will shift.
Dealerships will need to adapt by making drastic changes to their business models. This could mean providing their own mobility service or gaining an edge on the remaining private and commercial auto sales.
For large banks and finance companies, the changes could be less dramatic. Some well-diversified players may just need to shift their emphasis from the auto lending sector to the equipment purchasing sector.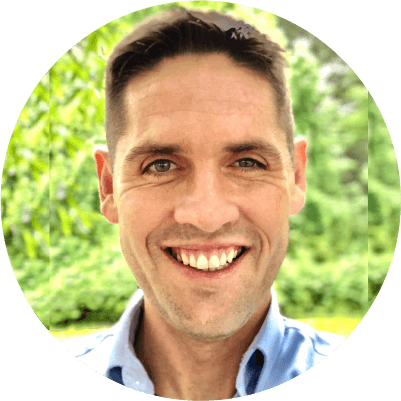 Andrew is the Content Director for SuperMoney, a Certified Financial Planner®, and a Certified Personal Finance Counselor. He loves to geek out on financial data and translate it into actionable insights everyone can understand. His work is often cited by major publications and institutions, such as Forbes, U.S. News, Fox Business, SFGate, Realtor, Deloitte, and Business Insider.